When the pandemic hit, Ipswich-based KBB designer Sandy Armitage decided not to seek any new projects and instead focussed on transforming her Victorian terraced home into a showhouse. So how has she coped with the challenges? And has she been forced to revise her business strategy?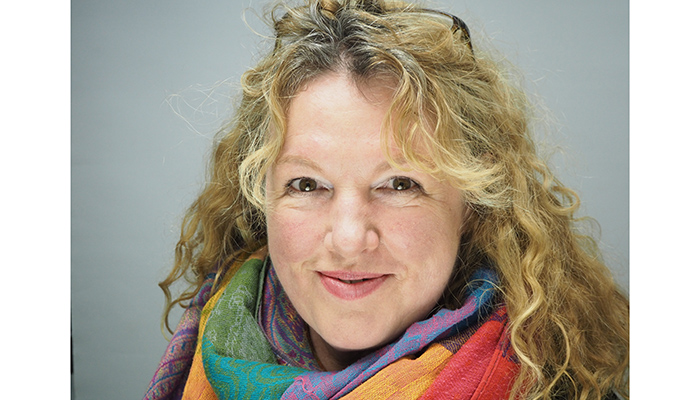 Tell us about the showhouse…
My 'Little Big House' has never felt more important. It's about creating the big picture of who I am as an artistic architectural designer and what can be achieved within the relative confines of a typical Victorian terraced house footprint. It's also about the importance of light and plants on your mental health and wellbeing and just how important it is to have a place we call home that speaks immediately of our identity.
How would you describe your design approach?
I had no name for it until I listened to an interview with the designer/architect Charlie Luxton and he gave it a name: biophilic design. That's what I've been doing for decades! And designing curves. Johnny Grey said that our human instinct is to fear pointed edges as we enter a room. I believe him.
Have you reviewed the way you run the business?
The world grinding to a halt led to an interesting and important time to focus on the thrust of my 'green' design philosophy – to focus on my values and responsibilities. For years I have been banging on about the importance of sustainability and it's never been more relevant. On every level we have a duty to tread more lightly. I am only interested in goods that have solid eco credentials and a low carbon footprint.
Any other positives?
One thing that has come out of this is realising just how powerfully the internet is driving consumer behaviour and if you want any hope of a positive outcome for your business your online presence has to be superb and that's going to be my next focus. My website is tired and does not represent me or my work. I was also a finalist in a national lockdown design awards competition. My proudest moment was having Johnny Grey tell me, "your design had clarity and originality – I loved it! I voted for you!" I burst into tears.
Could the government be doing more to help?
Survival of the fittest is only relevant if it is from a COVID-free landscape. Until then, it is the role of the government to look after its people and look after their businesses. They said they'd help 'viable businesses'. What does that even mean? So many very decent people were doing a great job, then COVID killed their business. Their client base was made up from the folk within the most affected sectors whose jobs had been furloughed and/or lost. Insecure homeowners desperately needing to update their homes but unable to do anything about it! But the luxury market will always be OK as they're in their own bubble.