David Knights, director of Minotti Cucine London, talks to Amelia Thorpe about what's been happening in high-end kitchen retailing, and reveals how the brand has coped with the challenges of Brexit and COVID.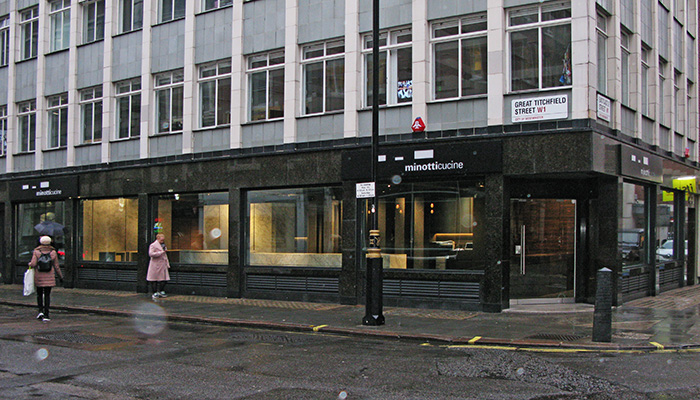 Known for minimalist Italian contemporary kitchens that celebrate the beauty of natural stone, Minotti Cucine London operates in the very top end of the luxury sector, achieving most of its sales through the capital's architect and interior design community. "London has some of the best architects in the world and they have clients across the globe," says director David Knights. "We currently have projects in China, India and Ibiza, as well as the UK, and have just finished a kitchen in Whistler, Canada."
With stone kitchens starting from around £100,000, and averaging £200,000 to £250,000, it may come as no surprise that the current highest kitchen project value tops £500,000. If clients want the trademark "visual silence" and purity of design for which Minotti Cucine is well known, there is a clientele that is willing to pay for it. "Our kitchens are very exclusive and we are privileged that we don't really have any competitors," he says.
David, 72, and wife and design director Achala Knights, 60, opened their 2,850sq ft showroom in the capital's Fitzrovia A+D district in March 2018. They used to own Minotti retailer Tsunami on London's Wigmore Street until 2009, when they sold the business and headed off to Mauritius to "relax and enjoy ourselves". They were tempted back to the world of kitchens by the thought of a fresh challenge and their friendship with Alberto Minotti, the art director for the Verona-based manufacturer, which is now owned by the Venturini and Zardini families.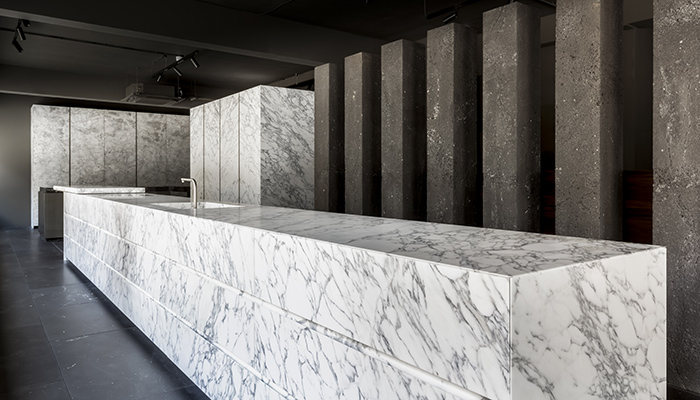 How has the company fared with import issues since Brexit? "VAT has been a bugbear for many companies but fortunately we haven't had problems with extra paperwork [for product coming from the factory in Italy]," says Knights. "We employed a specialist company to help us get ready and signed up with our shipping company to complete the documents on our behalf." He says, however, that it has been less straightforward with appliances. "Some high-profile manufacturers ship [appliances] from the EU and every single load gets stopped and we have to pay the VAT in advance before the shipping company will allow the goods to come into the UK, which ends up being a nightmare logistically," he says. For this reason, he is bringing in appliances now for kitchens that won't be installed until July. "It is costing me a fortune in storage, but at least we have them," he notes.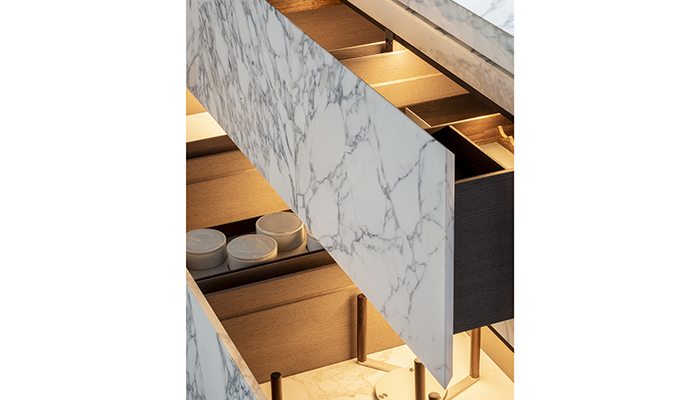 He is also coping with the effects of lockdown and showroom closure. "Really, we've lost a whole year," he says. Although they have been busy installing projects booked in before the pandemic started – with 2020 turnover at around £3million – he foresees a drop in income this year as a result of fewer deposits being taken in 2020. "My year end to December 2021 will be down by about 75%," he says. "If we do £1million [annual turnover], it will be a lot."
And when lockdown ends? "My feeling is that things will take off rapidly – our clients have money and are waiting to get cracking," says Knights, who plans to hire two new designers to cope with demand, something he can afford thanks to "running a pretty tight ship, with a good profit level". The company will also launch new collections at Milan's Salone del Mobile, currently scheduled for September, another spur to future sales. "When things start flying, we need to be ready for it," he says.