Focussing on making every single one of their kitchens entirely unique is what sets them apart, say H. Miller Bros founders Hugh and Howard Miller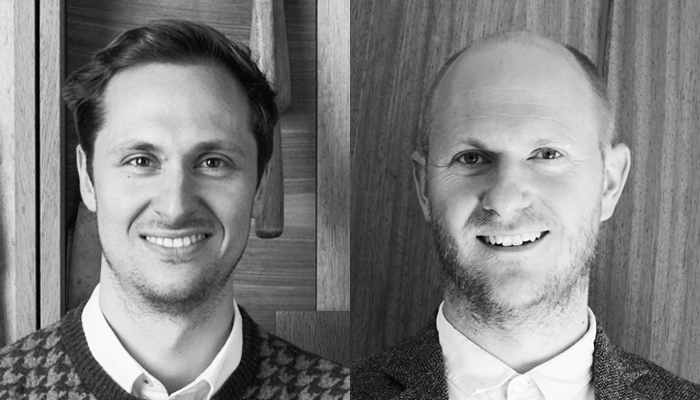 There can't be many kitchen companies that have to hoist their furniture down the front of a Victorian building using a manual system of straps and carriages. But that's what H. Miller Bros does, in order to deliver its handmade hardwood kitchens to customers.
Based in a 2,000sq ft workshop on the second floor of an old warehouse in Liverpool's Baltic Triangle, H. Miller Bros takes an unusual approach to more than its delivery system. 'We make genuinely original designs for every single kitchen,' says Hugh Miller, 35, who founded the kitchen business with his brother, Howard, 39, in summer 2019. 'And I don't just mean size, but every detail, including making our own door handles, shelving systems and drawer linings for each project.'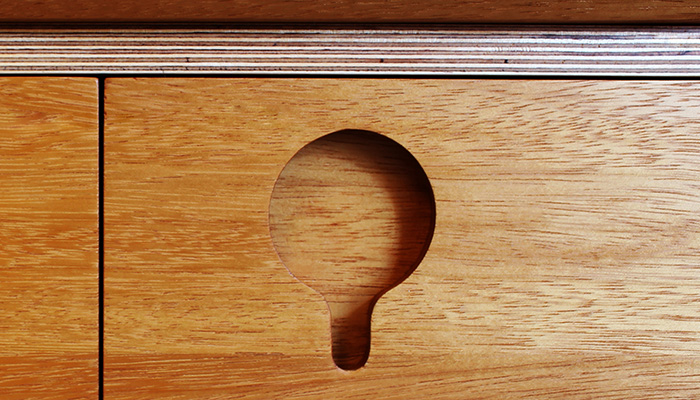 Japanese design principles
Hugh is an award-winning furniture maker whose designs have been exhibited internationally, while Howard is an architect and landscape designer (and recipient of a Gold medal at the RHS Chelsea Flower Show in 2015 for his 'Dark Matter' garden). Hugh, as a Winston Churchill Memorial Fellow, has travelled extensively in Japan for his research study on Japanese wood craftsmanship, which has become a distinctive aesthetic – with a contemporary edge - reflected in many of the H. Miller Bros kitchen designs, with not a painted Shaker in sight. 'We want to make new, original designs that are unique to each client,' says Hugh.
High-end focus
With kitchen prices starting from about £50,000, they are focussed on the top end of the market, working on projects across the country. 'Our experience of clients in the luxury kitchen market is that there is a significant number of people looking to project their own personality on to their kitchen design and to be different from their neighbours and friends,' says Hugh.
Kitchens are made from a variety of different woods, from ash to walnut, iroko to oak, with finishes mixed individually for each client. There is also an interesting use of textural materials, such as cork within cabinetry frames, and Japanese Shoji paper sandwiched between sheets of glass to make door fronts. 'The soft glow it provides when light passes through it is incredibly beautiful and inviting within a kitchen space,' he adds.
Growth plans
Annual turnover is expected to be about £150,000 to £200,000 this year. 'That's double last year, and we are looking to double every year for five years,' says Hugh. Despite the problems of the pandemic, he says that they 'have never been busier'. There are plans to move as soon as they can, and not just because of the workshop's narrow staircase (and need for hoisting system), but also to accommodate a fourth member of staff, who they plan to hire shortly. They also need to make more space to make their kitchens, as the business grows. 'We want to become known as the wood kitchen makers, to be known for crafting kitchens that are real jewels,' says Howard.