The bathroom mirror has evolved from being an ornamental extra to becoming an integral part of a sophisticated bathroom design. Emma Hedges finds out more and rounds up the latest launches.
It's hard to put your finger on quite when bathroom mirrors transitioned from simply being handy accessories to check your reflection in, and morphed into elegant sources of ambient lighting that offer a key benefit to the entire scheme – and more.
"Bathroom mirrors have really moved up the agenda when it comes to modern bathroom design," says PJH's bathroom product manager Julie Lockwood. "LED back-lit and front-lit mirrors are now the norm so additional features and gadgets, such as touchless infrared sensors, de-misting pads and colour-changing LED lighting to set the mood, are great selling points."
With the lighting aspect being IP44 rated, the latest launches are seriously multifunctional as well as lovely to look at.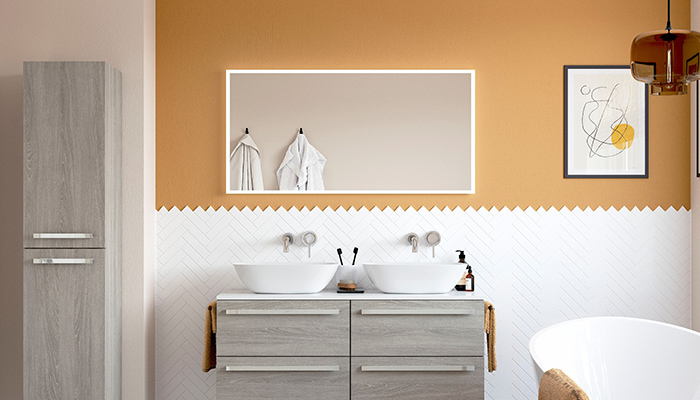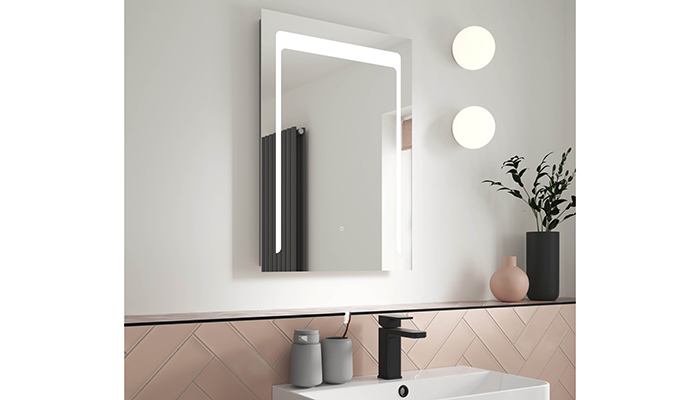 Duravit's new D-Neo Light + Mirror range has been designed for the brand by Bertrand Lejoly, and is intended to enhance the ambience of the space. Some of the models feature highly effective discreet backlighting, that can be intensified to offer task lighting, which removes the need for wall lights. "Illuminated mirrors don't just offer light but can provide a warm glow, or brighter lighting for the application of cosmetics," says Martin Carroll, Duravit UK MD. "LED lighting illuminates the washbasin and is available across the numerous Duravit mirror models," he adds.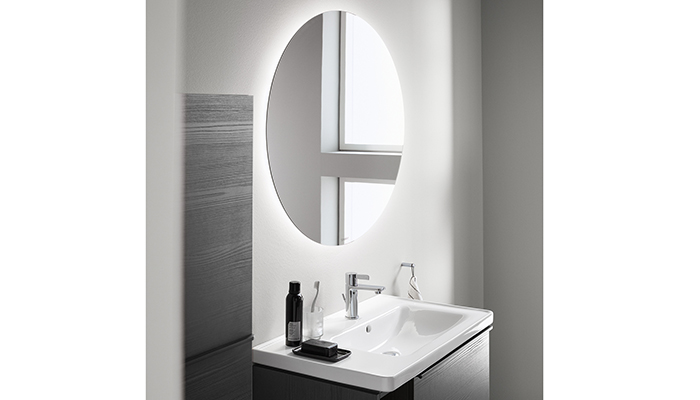 "With the bathroom now being used as much as a sanctuary to relax and unwind in as it is a functional space, heated integrated systems are becoming increasingly popular," says Sophie Weston, consumer marketing manager at Geberit. "Geberit's myDay mirror also boasts integrated lighting to illuminate the basin, creating a calming ambience for that ultimate sensory experience in the bathroom."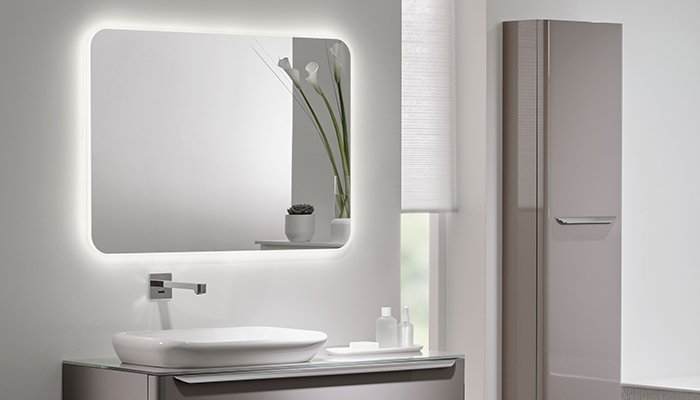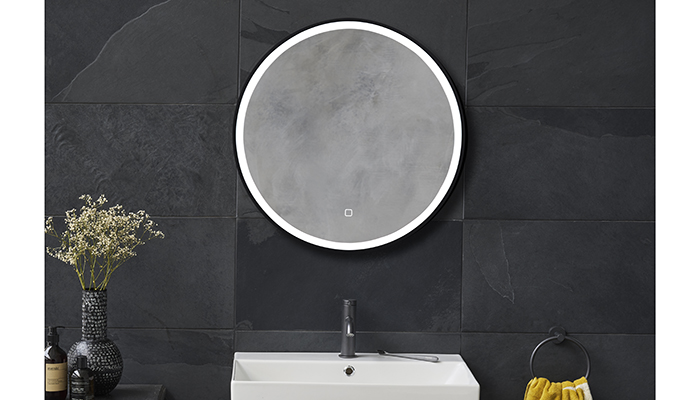 But with technology moving at the pace that it is, what do experts expect to see evolving next in mirror design? "We've seen mirrors with LED lighting incorporated and sensor controls for a while now, but in 2021 we're taking this even further, with options like heated glass demisters, charging points and even Bluetooth connections," says Ben Bryden, sales and marketing director at RAK Ceramics UK.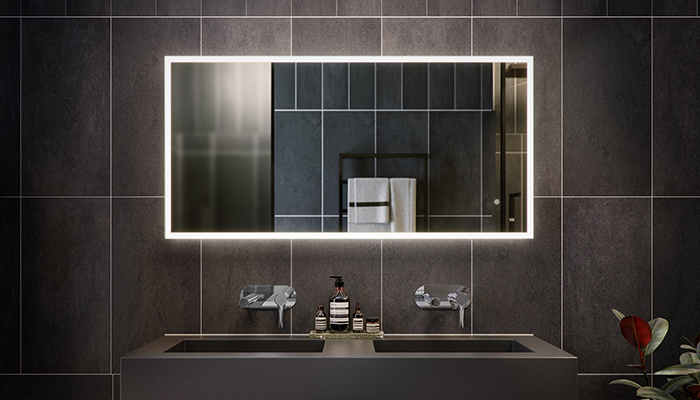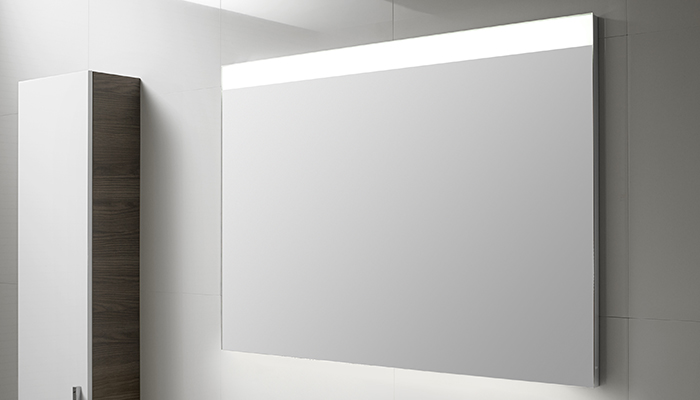 "As customers look for ways to further enhance their bathroom experience, it is likely that smart technology will be developed to become integrated within bathroom products such as mirrors and cabinets," says Ash Chilver, sales director at HiB. "That being said, as with all product innovation, it has to answer a genuine need and it may be that some aspects of technology may not be suitable for use within the bathroom space, so it will be a balancing act."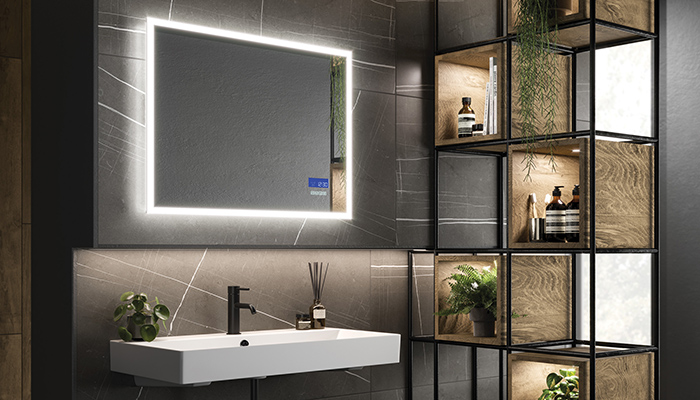 "There has been so much innovation in recent years and consumers' expectations are high, and bathroom mirrors have become the go-to for technical invention," says Mereway Bathrooms MD Michele Nokes. "We envisage more exciting developments in sound and lighting systems and – perhaps the most ground-breaking – will be making all bathroom 'appliances' – toothbrushes, shavers, and so on – wireless," she adds.