A blank canvas and a design icon in its own right, Ceralsio Montblanc White from CRL Stone is a ceramic surface that has endless possibilities.
Taking its inspiration from natural stones such as marble, yet with all the practical benefits of ceramic, Montblanc White features a bold grey veining set on a crisp white background. Bringing luxury to the kitchen, living space or bathroom, the surface combines seamlessly with virtually any other materials and colour schemes for a harmonious finish.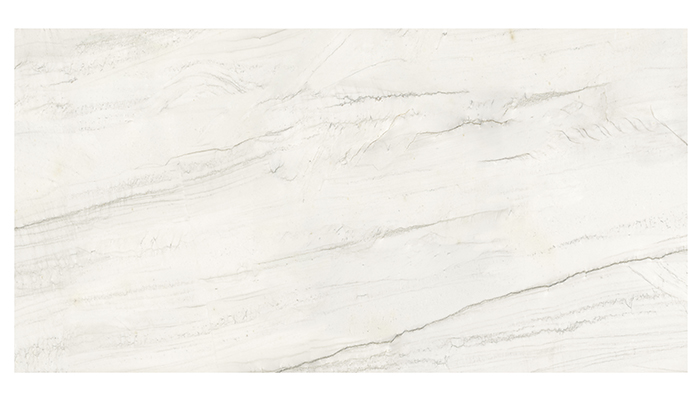 Available in a natural or polished finish and in two thicknesses of 12mm or 20mm, Montblanc White offers the freedom to be creative with this new interpretation of what is a design classic. Quite at home in the traditional or contemporary setting, the ceramic surface will be a centrepiece of any room's design, whether chosen for kitchen worktops, an island unit, splashbacks or a bathroom countertop.
With Montblanc White its beauty is far from skin deep, with a whole host of advantages that make this the ideal material choice for busy areas of the home such as the kitchen and bathroom. Ceralsio has been developed from the highest grade of ceramic, which due to its non-porous nature makes the surface totally impermeable and highly stain resistant. With a strong resistance to scratches, heat and general wear and tear, Ceralsio is easy to care for even in the busiest of family homes.
To request a sample of Ceralsio Montblanc White visit www.crlstone.co.uk or call CRL Stone on 01706 863600.