Häfele has launched its brand-new Aspekt collection, adding kitchen cabinet doors to the ever-growing list of products and services it offers to retailers, manufacturers and installers. We talk to Martin Canning, head of category for Häfele UK, to find out more.
Q: Why have you launched the new collection now and what does it add to your current offering?
A: Häfele is already a leader in kitchen fittings, accessories and appliances, and our strongest proposition has always been our breadth of range. Adding doors to what we already have available is a natural next step for us, and means we can now offer a complete kitchen solution to our customers, making their experience of partnering with us even more efficient.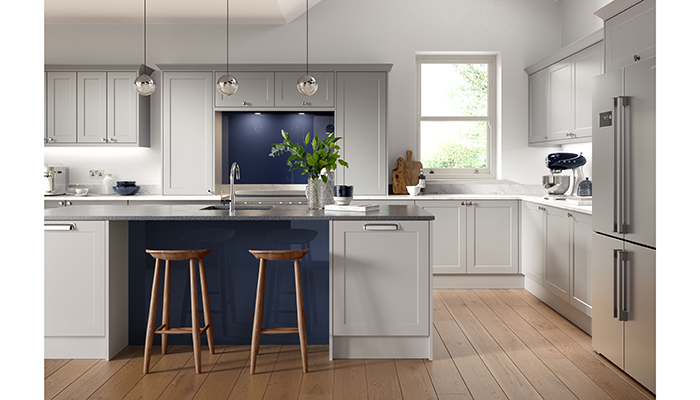 Q: Is there any particular aesthetic theme running through the collection? Is it in response to a particular design trend?
A: This range has been specially designed around what our clients are telling us they want from us, based on what their customers want from them. We've selected a variety of different door styles based on current kitchen design trends, but have selected various finishes, in seven different colour options, which feature across the range. These vary from neutral tones, including Cashmere and Grey, to a select number of on-trend, bolder colour palettes, including Midnight and Aqua Blue. Each can be teamed with complementary accessories including end panels, corner posts, cornices, plinths and more, so the customer can achieve a complete look in the style and colour they select.
Kitchen manufacturers, retailers and studios will also be able to help their customers visualise how the range can be used in their space, as we've added the doors to our Ideas for Living website and Kitchen Planner – a consumer-facing tool, which enables users to plan their kitchen in 3D and test different design schemes in line with their ideas.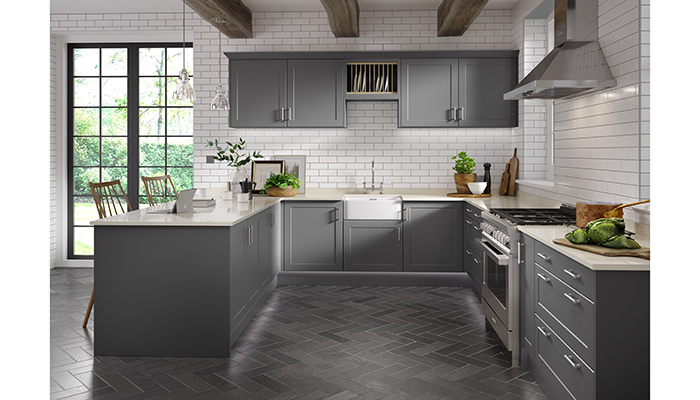 Q: Are you currently growing your retailer network?
A: Yes, we're always looking to establish new retail partnerships, but we understand that our industry – along with so many others – has faced, and will continue to face, challenges because of the pandemic and we remain mindful of that. Aspekt is a great opportunity to bring new retailers on board, while also strengthening our offering to existing customers. For those who work with us already, or who wish to in the future, we guarantee a range of high-quality services and products, which will enable them to grow their businesses.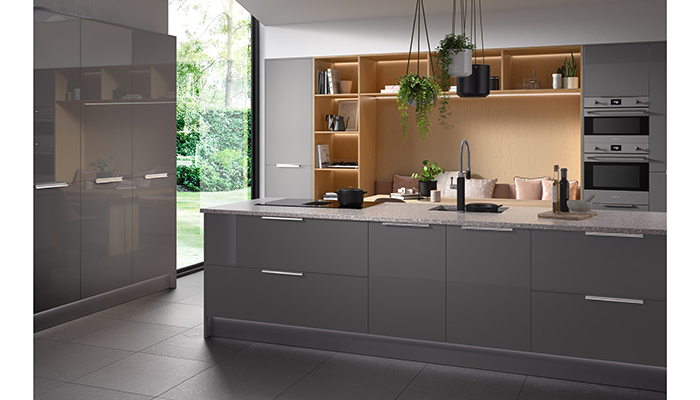 Q: What support have you been offering UK retailers who have been facing challenges regarding COVID-19?
A: Immediately at the start of the pandemic, we looked at which support and services we could introduce and bring together to help our customers ease the burden of the challenging economic conditions. We wanted to help them get back to business, doing what they do best and it's something we've continued to do during the numerous different stages the pandemic has thrown at us all.
To get a deeper understanding of how the first lockdown began affecting retailers, and to determine how we could best support them, we undertook research in April 2020 with our national network of Studio Partners. We found that 77% were facing challenges with rising costs, while 72% foresaw problems with stock arriving to site later than planned.
In response to this feedback, we designed, launched and delivered Häfele Here to Help – a free, dedicated package of industry leading support for the KBB industry, devised to help studios, installers, and manufacturers to increase sales and enquiries, as well as deliver projects on time and to budget despite the financial, operational and logistical challenges presented by the pandemic.
We remained in regular contact with these customers throughout the lockdown to ensure they knew our support was a constant additional resource for them, and that we were offering the best possible services and solutions based on their feedback. All the while, we made changes to our own business to enable us to work effectively and safely.
Since then, we've undertaken additional research with the general public about how the lockdown has changed their priorities at home; we found that millions of people across the country are looking to create a designated homeworking space, and are looking at how we can better connect these people with our own customers to help achieve their design and functionality requirements.
Finally, our continued analysis of their experiences within the market since lockdown – as well as directly with our brand – has led to us redesigning our website to improve their online journey in line with learnings about habits developed during lockdown.
Collaborating with our customers and putting them first has never been more important. So, as the impact of COVID-19 continues to emerge, we've committed to working with retailers, manufacturers and installers to understand what we can continue to bring to the market to support them, whether it's technical, specification or design support.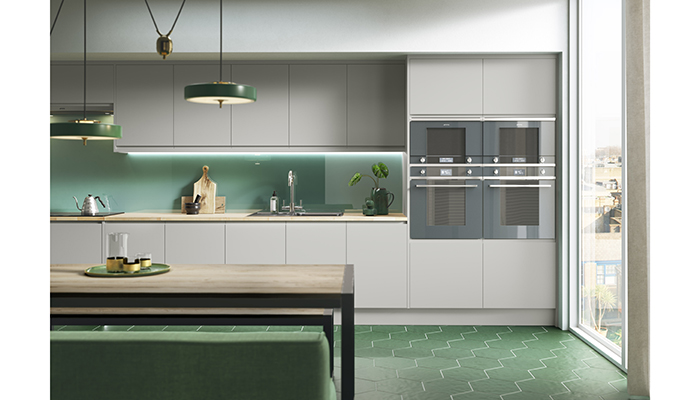 Q: How optimistic are you feeling about the market looking ahead?
A: Very optimistic indeed. The market has been incredibly buoyant since the turn of the year, further encouraged by the reopening of kitchen and bathroom showrooms in the spring, and we expect positive trading trends to continue into the autumn as customers continue to call on the industry to support them with home improvements.