There are a lot of assumptions associated with the 'B' word, but bespoke extraction offers huge benefits for kitchen designers, says Westin brand & export manager James Rayner. The ability to keep costs down, work in tight spaces and handle tricky locations are all bonuses for clients. Of course, if they want a colour-matching service or a dragon-shaped hood, then there's that too...

Q: Tell us about your bespoke extraction offer, and why it's unique. What sort of requirements can you cater for?
A: The bespoke service we provide is completely comprehensive and covers every conceivable aspect of a cooker hood! We believe in total bespoke without any limits, giving a kitchen designer the ability to really flex their creative muscles. Everything is customisable – style, dimensions, power level, lighting and finish. The majority of bespoke hoods are still made from the high-grade stainless steel we have always used, but we are seeing a rise in other metals such as brass and copper, and especially antiqued variations of these metals. Painting a cooker hood to match the kitchen or make a contrasting statement remains a firm favourite and again, we offer a fully comprehensive service and are able to match all major paint manufacturers, and any RAL colour If that isn't enough we have the ability to colour match absolutely any sample, which is vital to our offering, especially when you consider that there are literally thousands of shades of white available!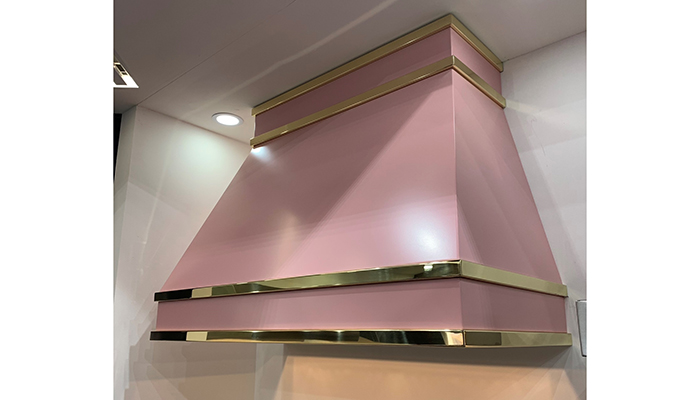 Q: How can bespoke extraction work to the advantage of a kitchen designer and what situations suit a bespoke cooker hood best?
A: The ability to tweak standard products even if it is just a few millimetres off the dimensions to match available installation space, perfectly matching the lights into the rest of the kitchen lighting scheme, right up to a completely unique statement hood with the wow factor, the bespoke service gives a kitchen designer complete flexibility. This means that a design doesn't have to be constrained by set sizes, styles and finishes. We believe that a cooker hood should work seamlessly with a design no matter what the style, without the need for any compromises. Whenever somebody mentions the 'B' word people automatically think of huge expensive statement hoods, but bespoke doesn't have to be this – it can actually be a money-saving option. We also provide hoods for the contract market and that tends to be a very price-sensitive area. We regularly adapt existing standard hoods to solve problems and provide solutions for this market to meet developer criteria, while adhering to the tight budget guidelines.
Q: Are there any projects that you have completed that were particularly different or challenging?
A: The majority of the bespoke work we do is a challenge in one form or another, but that is how we like it. The way we work means we're much closer to the intricacies of a project rather than just processing an order and shipping a box. We tend to be involved with advice and planning at the earliest possible stage, so we get to be hands-on with some incredible projects and see the process through from concept to completion, which is hugely satisfying especially with the really bold statement hoods. One project we worked on which still holds the internal record we have at Westin for the longest duct route successfully navigated, at a fraction under 90m, used a combination of motors and had to successfully navigate a swimming pool. This one was a particular challenge as the motor noise had to be concentrated in select areas where the noise would cause the least disruption to the homeowners. This caused a few sleepless nights but I'm pleased to say this was achieved with perfect extraction!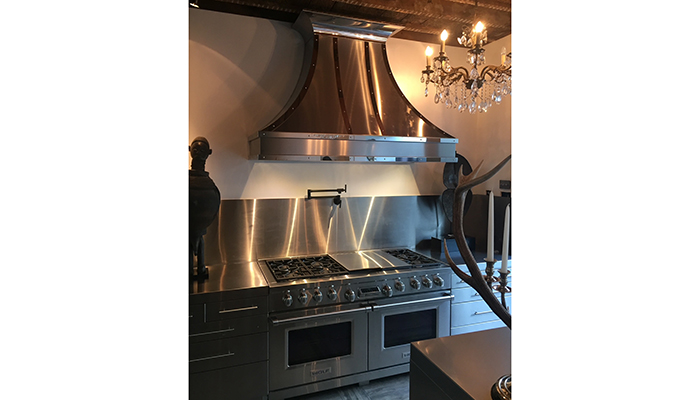 Q: What are the most popular requests when it comes to bespoke extraction?
A: Bespoke requests tend to fall into four categories – clients who want to make a bold statement, solve a problem effectively such as fitting exactly into available space, match-up perfectly to a particular finish, or have a complicated duct route that would only leave the recirculating option should they use 'off the shelf' extraction. We tend to get a good mix of these categories. The duct route related and available footprint space are always popular, but we have been offering the bespoke service for years now so we can see patterns in the requests we receive. It will be no surprise that since the rise of social media and in particular Pinterest and Instagram, the requests for bold statement type hoods has dramatically increased.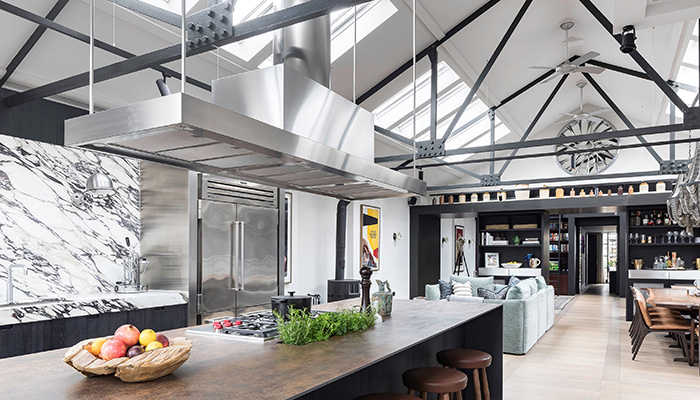 Q: Do you have any particular favourite bespoke cooker hoods that Westin has created?
A: I couldn't possibly pick a favourite! Over the years we have manufactured some truly incredible hoods but we are well aware that our hoods are just a small part of a beautiful kitchen design, and we rely on a both a designer's flair and creativity, and the client buying into this, to produce the bespoke products we do. With the all-encompassing bespoke offering available, we have occasionally had some bizarre requests over the years too, the fully sculptured dragon hood and a star-shaped ceiling hood in hot pink spring to mind! Anyone? …No?
All images feature Westin cooker hoods.