With manufacturers now really thinking out of the box, the latest storage solutions maximise every inch of unused space and feature clever internals that work harder than ever. Emma Hedges reveals the latest innovations.
"Never in the history of kitchens has storage and functionality been under the spotlight quite as much as it has during past 12 months," says Steve Tough, commercial sales director of Masterclass Kitchens. "The kitchen certainly is the heart of our homes today, and quite rightly, consumers expect much more from them than simply a space to cook food and wash dishes." He advises designers to ask homeowners in detail how they use their existing kitchens to fully understand their needs. "None of us want a kitchen full of shelved cabinets anymore, but we have to remember that customers need to have the benefits clearly explained to them if they're really going to buy into this new way of living."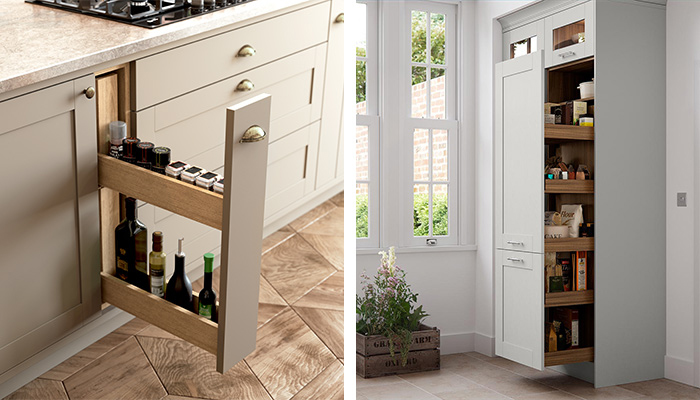 The trend for doing away with upper cabinetry is certainly putting pressure on undercounter options to compensate for the lack of available space. "Corner units are an absolute go-to," says Neil Taggart, marketing manager at TKC. "They make corner space more accessible and usable and their smooth operation and soft-close action make then an essential part of a retailer's design toolbox. Our Combi system can be literally a few minutes to position and screw into place."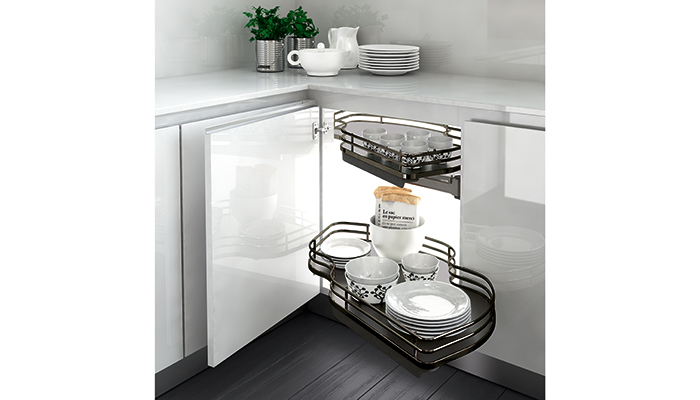 "U-shaped kitchens are one of the most common layouts and can be made more storage efficient with concealed corner cabinets," says Adeline Baker, category manager for Häfele. "An example is the Ninka Qanto, which rises at the touch of a button to make the best use of the space available in an ergonomic way."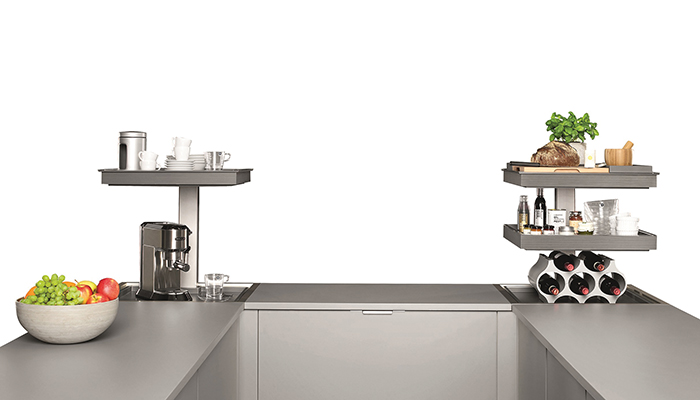 "Wide pull-out drawers are a must below the work surface because they allow the whole drawer space to be used, with all the items visible and accessible, and organised exactly how the user wants them," says Richard Turner, national sales manager for Pronorm UK and Ireland.
"Every nook and cranny needs to be used to its full potential," says Blum UK's sales and marketing director David Sanders. "So instead of a false drawer front under the sink, use Blum's sink drawer which provides storage around the sides of the plumbing."
While upper cabinetry may be out of favour, tall units remain popular, and larder units and pantries provide both flexibility and functionality. "Pantry cabinets offer the perfect solution with open-door storage racks – ideal for storing everyday essentials – and dedicated drawer spaces to achieve a clutter-free seamless feel," says Crown Imperial commercial director Tony McCarthy.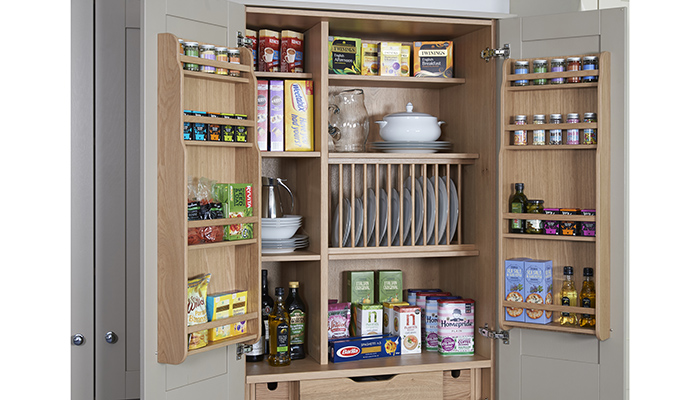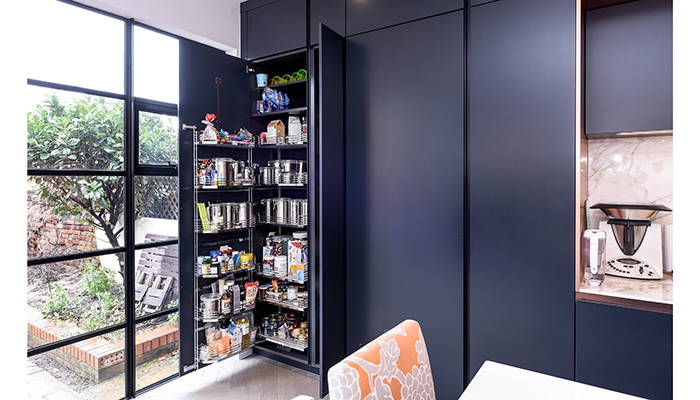 "Larder units have come to define storage in the contemporary kitchen," says Hettich UK marketing manager Colin Patterson. "The look and practicality of internal drawers is an increasingly dominant alternative to wirework systems, with design possibilities that inspire designers and customers alike."