While there's a choice of buying groups available to the UK independent kitchen retailer, it's the extent of business support offered by MHK-UK that enables new showroom start-ups to hit the ground running, says Newquay-based retailer Torben Schmid, of Torben Schmid Kitchens.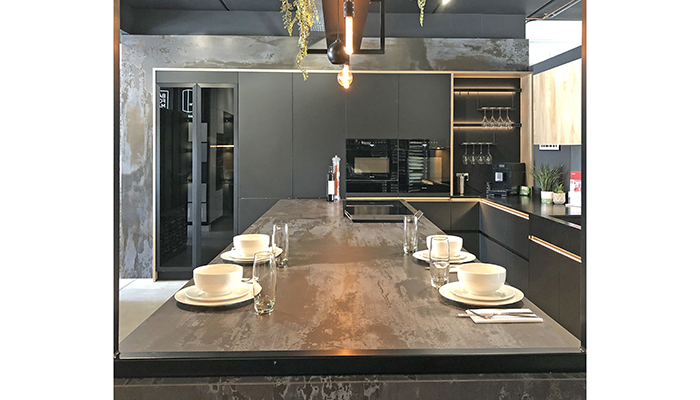 Torben and his wife Debbie had both worked for local kitchen and bathroom showrooms prior to recognising a niche within their local area for a high quality mid-market kitchen supplier and installer. Here he describes how MHK-UK has supported them as they set out on their journey:
"Our aim was to offer furniture, appliances and accessories at a mid-market price point, but at a quality significantly better than that offered by many of the usual high-street brands and 'retail sheds,' with flexible levels of service spanning 'supply only', all the way through to a complete project managed turn-key solution.
"My wife's accounts, admin, HR and health & safety background complemented my kitchen design and project management experience, and our Chapel Town, Newquay showroom location has enabled us to effectively service a large geographic area with a great business potential.
"We got the keys to our 100sq m showroom in early November 2020, and it was around this time that we started to talk to MHK-UK. Its comparatively new UK operation was perfect timing for us.
"Another massive plus for us was the team's considerable experience in dealing with start-ups and showrooms of a similar size and target market to ours. Their knowledge assisted us greatly with the development of our business plan, and along with the necessary marketing tools to help us achieve our business aims and objectives. Our website and social media tools were created working closely with their specialist trade partner.
"The COVID lockdown period meant that we were able to concentrate our efforts on fine tuning our business plan, as well as fitting out the showroom exactly as we wanted it to be. Even though we weren't ready to actively start marketing the showroom, at that point, we were already receiving enquiries and orders. I believe people could see the potential of our offering – and that was just by walking past the partially completed showroom. This gave us great confidence in the product we had selected.
"What makes MHK-UK especially different is that they understand that great product is of equal importance as good cash-flow and keeping a tight rein on overheads. With this in mind, they were able to supply a wide range of high-quality product, with great credit terms from day one, along with invaluable business advice, and planning and marketing support.
"Furthermore, their logistics trade partner can deliver directly to our customers, eliminating the need for us to retain a costly storage facility.
"Since opening our doors on the 12th April, enquiry levels have been very strong. Now we're not only receiving orders for projects up to £25K – our intended market – but also, a few orders for £50K and above!"
For further information on becoming a MHK-UK member, email: d.morris@mhkgroup.co.uk.