As Miele opens its new Experience Centre in the new district of St James Quarter in Edinburgh – its third in the UK and 100th worldwide – we talk to Miele GB head of kitchen retail, Neil Pooley, about what the new showroom can offer kitchen studios.
Q: Tell us about the new Experience Centre – what is it going to offer visitors to the store and how will it work?
A: The purpose of the Experience Centre is to bring Miele products to life and to provide customers with the opportunity to fully interact with live appliances and experience new technology. Whether a customer is looking for a replacement washing machine or researching a full suite of appliances for their new dream kitchen, knowledgeable sales consultants and home economists can help guide them on the products that are right for them.
The new Experience Centre will be an important resource for our kitchen retail studios in the North and Scotland, who up until now, have never had a physical hub for Miele beyond Oxfordshire. A new referral system will be in place to support our kitchen retail partners to provide their customers with experiential pre-purchase advice and support.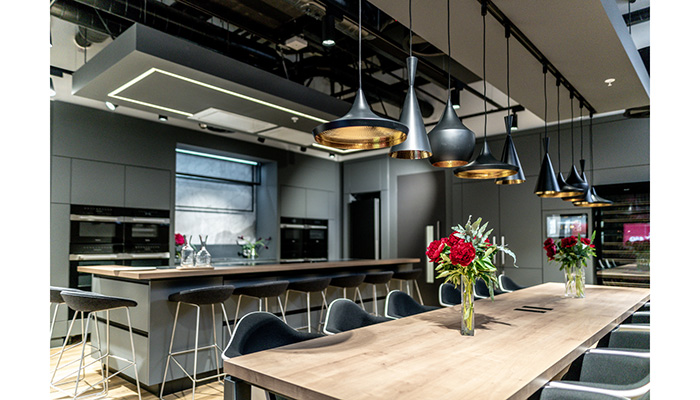 Q: This is clearly a winning formula for the brand – why is face-to-face demonstration so important do you think?
A: We know that a new Miele appliance is a considered purchase and customers are far more likely to buy when they feel properly informed and educated on features, benefits and longevity. Miele's new marketing campaign demonstrates the brand's commitment to 'Quality Ahead of its Time'. It's really only when you actually see, touch and experience Miele that you really understand the craftmanship and how this delivers sustainable performance. We will hand hold customers through their journey and invariably, they will return to their kitchen designer with a longer shopping list!
This formula has worked well at our London Experience Centre, serving all the kitchen studios along Wigmore Street and surrounding areas. There was a strong appetite for the same service in the North and Scotland.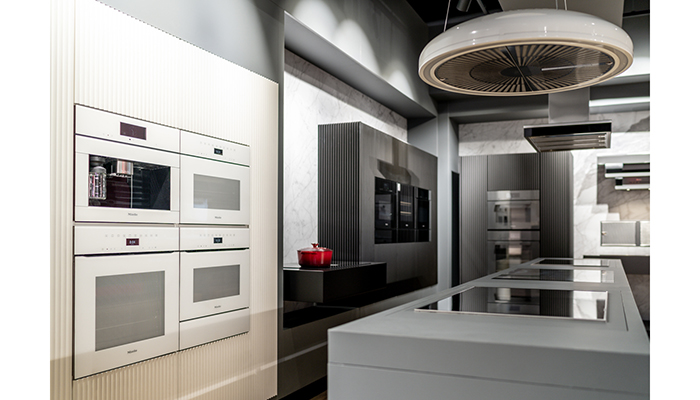 Q: Is there more to it than that and is it about developing a relationship with the brand?
A: The Miele Experience Centre creates a place for our partners to really immerse themselves in the products and become experts themselves. With this knowledge comes the confidence to recommend the brand to their clients. It also creates a place for us to build strong, in-person relationships with our partners. We get to really understand their businesses and help them to get the most from Miele.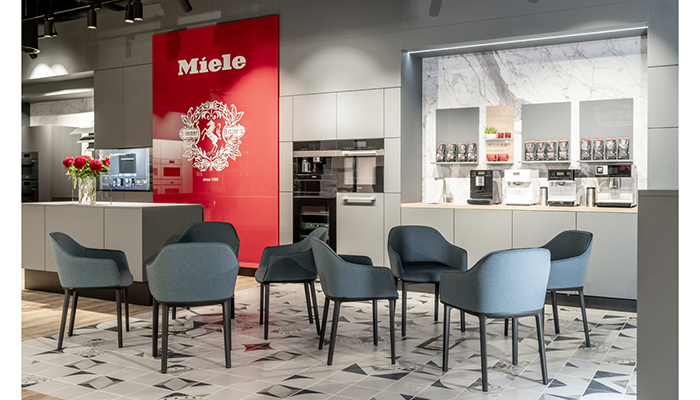 Q: So in a nutshell, what can the Experience Centre offer kitchen studios?
A: Our referral system means that our kitchen retail partners can send their customers to us in confidence. Our expert sales consultants will give demonstrations and allow customers to get interactive with the products. There will be cookery demonstrations, masterclasses, chefs' tables and special events to attend aswell.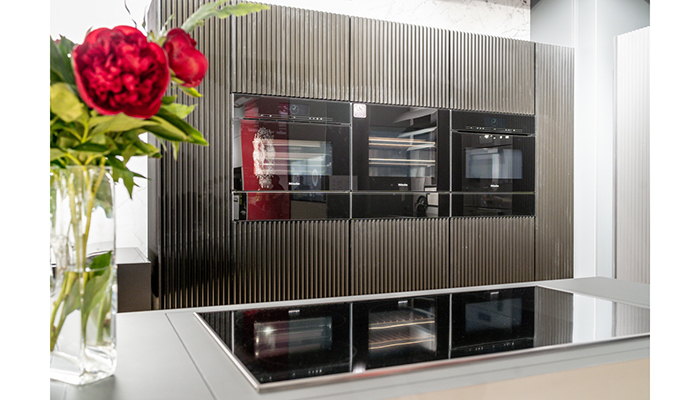 Q: How has Miele been supporting its kitchen retail partners during the pandemic – are there any problems concerning supply?
A: Miele is renowned for its training and once the first lockdown hit, we acted quickly and adapted to offer virtual training sessions which have proved incredibly successful. Like many industries, we have suffered shortages in the supply of components, coupled with an increase in demand. This has made it difficult to confirm order delivery times. The situation is much improved, but we strongly advise our partners to place orders for Miele appliances at the same time as ordering furniture – so as soon as possible.
For more information, please contact your Miele business development manager, or email Edinburgh.store@miele.co.uk