The benefits of smart lighting systems for both homeowners and designers know no bounds, says Gira director Jacob de Muijnck. Here he reveals the potential for truly personalised environments, and predicts how the market will develop.
"Integration is a key word for interior design in 2021, as consumers come to understand that well-designed lighting systems can enhance their quality of life, as well as help to save energy and contribute to a more sustainable future.
"But the possibilities that curated lighting offers are limitless. It benefits discerning homeowners who are spending more time working from home and want to designate different zones of an open-plan space for business and for leisure, and helps designers elevate the ambience of a space and its level of flexibility. Added to that, the increased emphasis on health and hygiene in response to the pandemic means that offering multiple options to control lighting, like voice control or via app, is hugely important – especially as more people are investing in smart home technology in the kitchen with automated appliances growing in popularity.
"Combining the best of traditional push button control with the latest sensor technology indoors so lighting and other functions can be easily managed from a control panel, is ideal for a busy family kitchen environment. When up to eight functions can be effortlessly controlled from one combination switch and sensor, users can experience intuitive control and operation. For example, it's now possible to operate lighting and blinds, moderate the temperature and humidity via sensor technology, and – thanks to an external temperature sensor – underfloor heating can automatically begin to function on a chilly evening or frosty morning.
"With the health and wellness market continuing to dominate consumer spending, it makes sense for designers to suggest chromatherapy as a lighting option too, advising the end user on the benefits of colour temperature completely transforming their experience.
"Multi-function controls are also something to consider, like the Gira touch sensor 3, which allows many intelligent building technology functions to be conveniently controlled at the press of a button, so it's possible to switch on bathroom lights, dim them, raise or lower blinds and call up light scenes. In the process, its operation adapts to the occupants' needs.
"I think the greater desire for personalisation and bringing spa-like experiences into the home means that, regardless of age or background, in the future we will want lighting controls that support the way we want to live our lives. For the grey market, this might mean an extra emphasis on clearly configured controls and call systems, and for a young family ensuring that controls can be child-proofed makes sense. The sheer variety of switches and components available is triggering all sorts of ideas in terms of future integration, so the smart home possibilities that we see today are only the tip of the iceberg in terms of having a highly-individualised homes that know exactly what we like and when we like it.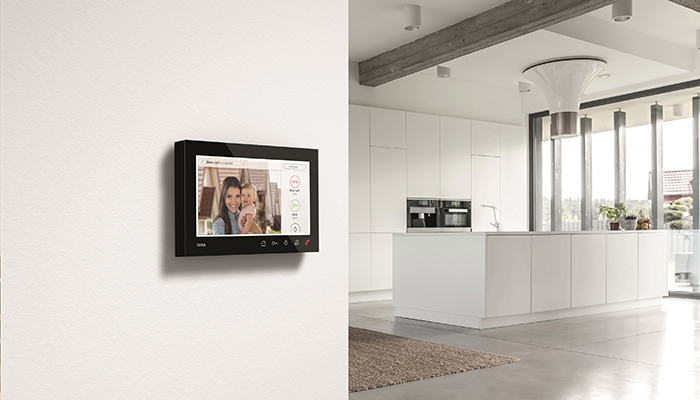 "The market is responding to consumer demand for time-saving and energy-efficient devices in the kitchen, and I think we will see lots of technological developments in lighting, especially as end users learn that KNX is a green, sustainable technology that can create up to 60% energy savings and significantly reduce the carbon footprint of a building.
"Looking ahead, smart lighting will continue to become part of the design story as standard, and I predict this will accelerate as we move through the decade and controlling the home remotely becomes an everyday norm."