It can be tricky to achieve both an impactful and timeless look in the bathroom. Bold designs are often based on trends that sometimes date, and a result, many people opt for more traditional, plain designs that feel 'safer'. That said, it is definitely possible to achieve the wow factor with a suite that won't age quickly. One classic look that is making a comeback is an all-black statement bathroom.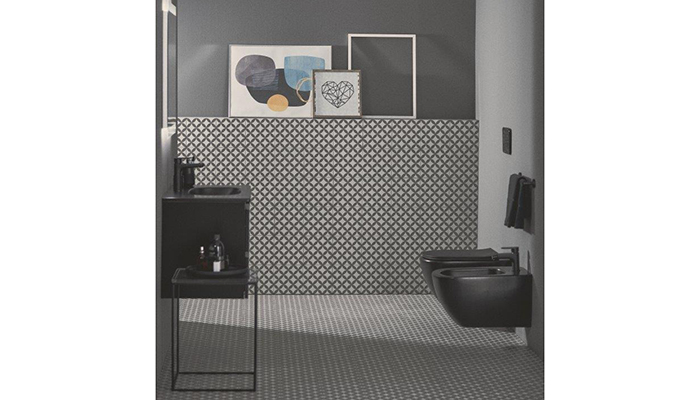 Ideal Standard has recently unveiled a new silk black finish on a range of its fittings, ceramics and furniture, offering an easy way of creating a bold black bathroom. Silk black embodies sophistication, allowing customers to elevate any room in an instant with a bold, all-black effect, or create visual contrast by adding only a touch of black to their designs.
Suitable for injecting new life into renovation projects as well as making a statement on new developments, silk black will create an intimate and powerful atmosphere in any bathroom. The finish has been launched across a selection of Ideal Standard's Bathroom Collections ranges, which includes taps and mixers, basins, toilets, shower trays, shower enclosures, furniture and accessories.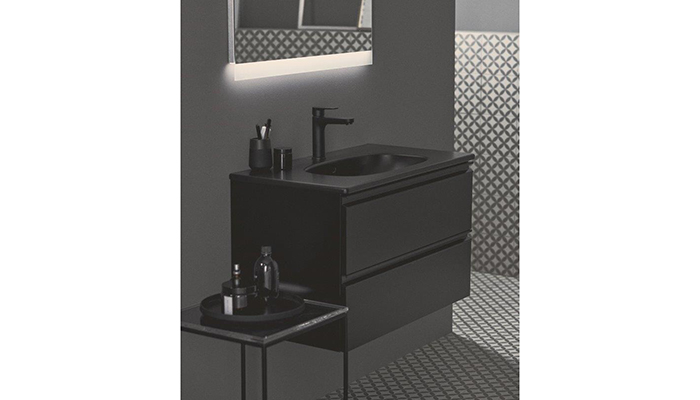 Basin mixer taps available in the new finish include Ceraline, with its organic, cylindrical shape, and Cerafine O range, which is bolder in design and adds a touch of extravagance to any project. Both are fitted with Ideal Standard's pioneering and durable FirmaFlow® ceramic disc cartridge which enables finer temperature adjustment and helps to save on water and energy too.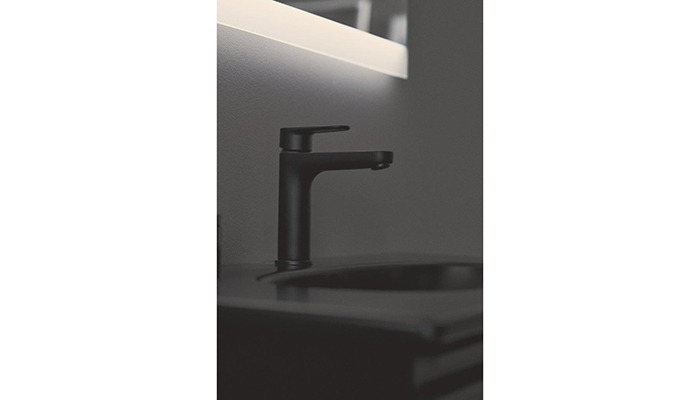 The Ceratherm T range of thermostatic shower mixers is also available in silk black. Fitted with FirmaFlow Therm®, the most durable thermostatic cartridge, it provides unrivalled levels of safety and performance, while the matching Idealrain products complements the range with a wide choice of hand sprays and rain showers.
Meanwhile, Tesi brings matching vanity units and furniture, as well as ceramics, including toilets and basins, in a matching colour palette. The slender WCs with their characteristic curves feature AquaBlade® flush technology to deliver a more effective and efficient use of water than traditional toilets, as well as improved levels of hygiene and cleanliness.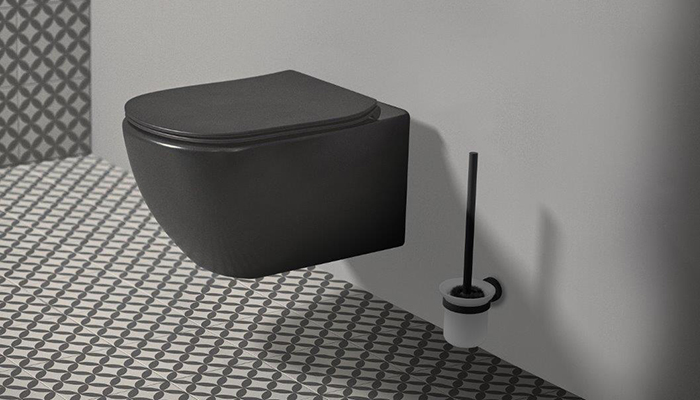 For a complete all-black end result, Ideal Standard's Ultra Flat new shower trays are also now available in a matching aesthetic, featuring one of the slimmest designs on the market. Shower enclosures, wet room panels and bathroom accessories complete the collection, enabling consumers to achieve a cohesive and striking design.
By opting for just a few of these silk black pieces, or the complete range, customers will be able to add a touch of drama to their bathrooms with ease. To find out more about the silk black finish, visit: https://www.idealstandard.co.uk/products/highlights/silk-black.html.