Fresh from the announcement of her new appointment as UK marketing director for Ideal Standard, Leanne Martin talks to Amelia Thorpe about her plans for her new role, and reveals why now is such a great time to be taking on this new challenge.
"I have taken on this role at a pivotal point for the company – we have just launched the Atelier Collections in the UK and there is great excitement behind getting them established," reveals Leanne Martin, Ideal Standard's brand-new UK marketing director. Martin has worked for the leading bathroom manufacturer for the last 18 years, most recently as head of product and specification marketing, and takes over from Katie Cope, who has left after five years at the company. "My plans for the role are not to stop – but to accelerate what we've started and push the strategy through," says Martin.
The premium-level design-led Atelier Collections have been developed in partnership with Italian design studio Palomba Serafini Associati and Roberto Palomba, Ideal Standard's chief design officer. The products are available exclusively through independent retailers. "It is a portfolio built across timeless design and impactful products that allow you to create a personalised look and feel," says Martin. The collection includes basins, baths, furniture and brassware, all manufactured by Ideal Standard and designed to complement each other. "There are very few brands that can offer that totality," she adds.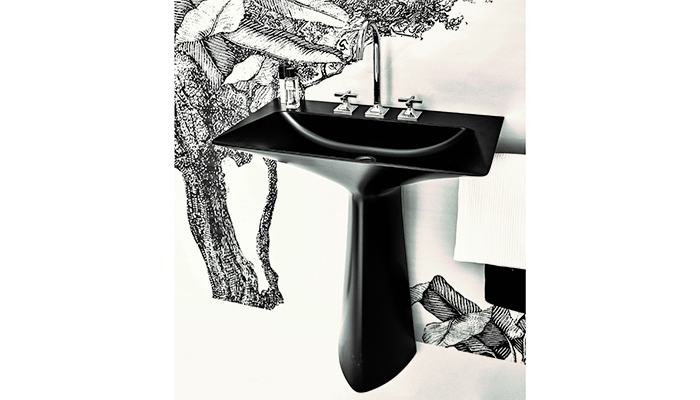 Latest additions to the collection include Linda-X and Tipo-Z, with more to be unveiled as the Group's Together World Tour, a series of events aimed at the A+D community, reaches Paris on 21st October. Linda-X is Ludovica + Roberto Palomba's take on the Linda collection created in 1977 by Achille Castiglioni, with basin made in Ideal Standard's super-thin ceramic blend Diamatec. Tipo-Z is a sculptural re-imagining of the Zeta basin, designed by Italian architect and designer Gio Ponti in 1954, and cast as a single piece, with no gap between basin and pedestal thanks to technological advances. "It is a real stand out piece in a bathroom or in a showroom window," says Martin.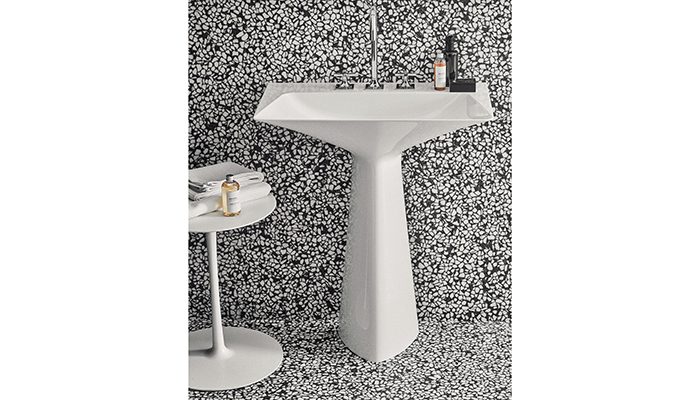 Ideal Standard in the UK includes Armitage Shanks for the non-residential sector, with the Ideal Standard brand itself now segmented – for clarity – into its core Essentials range, with a step up to its largest segment, Bathroom Collections, and Atelier at the premium level, replacing the Sottini brand. "We have an exciting programme of NPI [new product introduction] across the portfolio," notes Martin.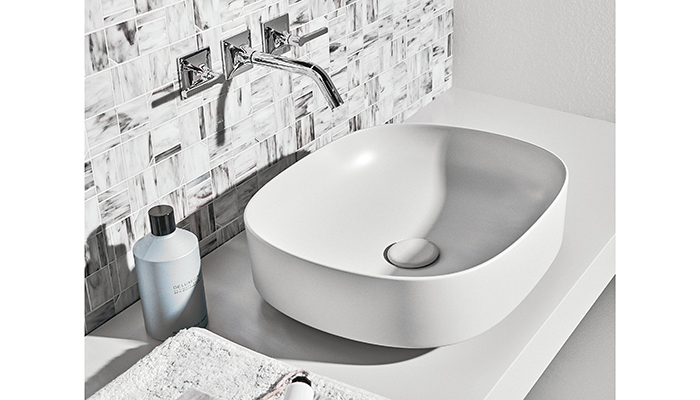 "We've got activities to support retailers and are investing in digital marketing," she continues. "We've also got an advertising programme that runs this year and through into next, targeting consumer and design press." Digital marketing includes enhancements to the website and improved social media. "We are looking at a number of enhancements to how we can link better to our customers and direct them into our retailers," she explains. And for those retailers who might worry that there might be chopping and changing, given their stop-start experience with Sottini? "The product road map that we've set out shows how committed we are, and Atelier Collections is a Group-led initiative that you'll find in all of our countries," she says.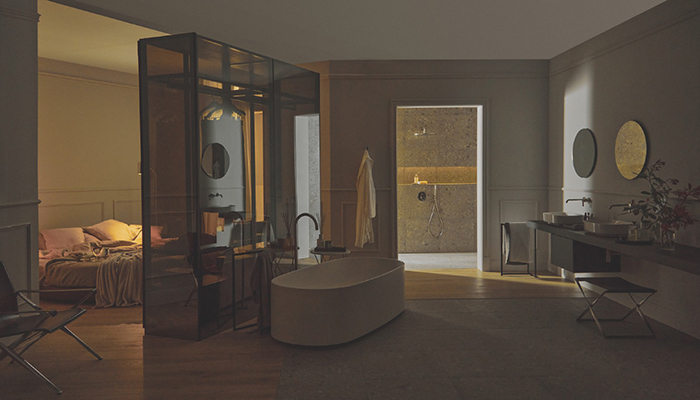 "In the last couple of years, we've really seen the brand change and have elevated our position," continues Martin. "A lot of the feedback we had at Design London on the Atelier Collections was, 'Wow! Is this really Ideal Standard?'"