Masterclass Kitchens' commercial director Steve Tough reveals what sets his brand apart, and tells Amelia Thorpe all about the latest innovative cabinet design.
"We are making sure that we give our retailers points of difference,' says Masterclass Kitchens commercial director, Steve Tough. "Anybody can sell a blue painted kitchen or a green handleless kitchen, so we spend a lot of time making sure that what's behind the door is as important. That's how we make our product stand out."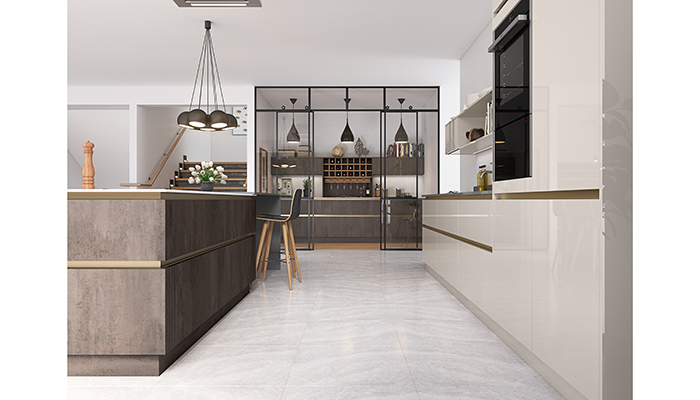 It is for this reason, explains Tough, that Masterclass has invested in its Signature collection of "affordable, practical and stylish" storage solutions. "They are distinctly different to everybody else's on the market – you don't open one of our cabinets and see ugly wirework anymore," he explains. "Every one of our internal solutions looks and feels like a piece of furniture."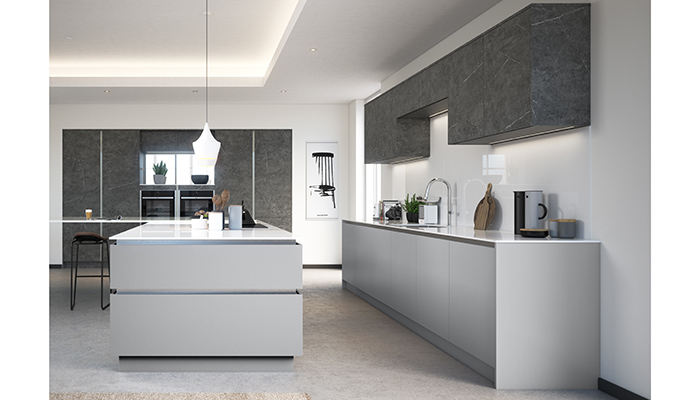 Masterclass Kitchens is owned by fitted kitchen furniture manufacturer Sigma 3, founded in 1975 – and still owned by CEO Brian Lakin. The brand is sold by some 140 displaying dealers and is based in a 70,000sq ft factory in Llantrisant, north-west of Cardiff, where it manufactures all its cabinets and about 50% of its doors. "Annual turnover [for Sigma 3] is £28.5million for the year ending September 2021," notes Tough.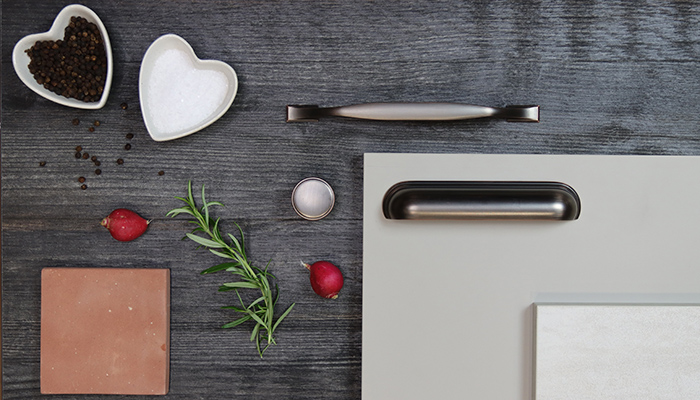 While Masterclass has 7 new textured finishes, 30 new handle options and a new Somerton 5-piece Shaker door range, Tough is excited about the latest Signature developments: the new bi-folding wall and base cabinets and sliding wall cabinet systems, designed to improve accessibility, and the re-engineering of the entire range of cabinets. The new cabinet design eliminates the need for a centre post, offering uninterrupted access to the full width of the cabinet – with up to 30% more storage space on wall cabinets, 11% on base cabinets.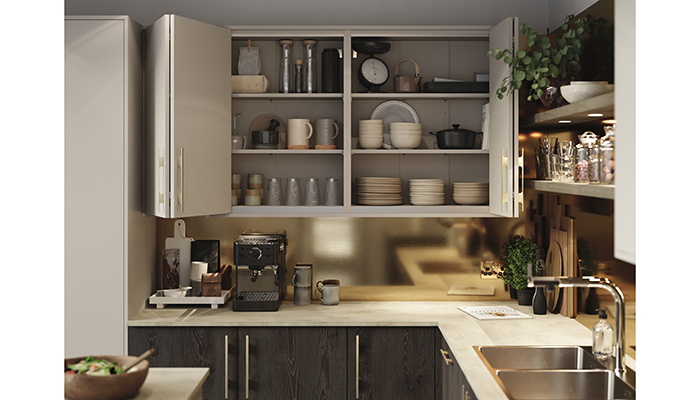 Base cabinets now have 18mm solid top and back panels for improved rigidity during transportation and installation, meaning there is no need to install a temporary worktop while templating takes place. They are also now 600mm deep as standard to make fitting faster, removing the need for installers to have to use L-shape brackets to pull 560/570mm depth cabinets off the wall during the fit. "Everything we have done makes the product more fitter friendly and speeds up installation, while from the consumer's point of view, it's more practical and much more attractive," says Tough.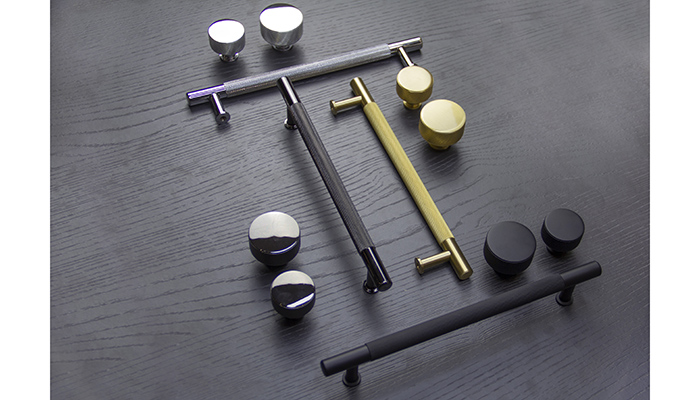 Come Spring 2022, we can expect phase 2 of the new door systems, he says, and imminent plans for the expansion of the factory, to be announced shortly. The larger facility is designed to cope with the developments to the Signature collection and the increase in sales. "We grew our turnover on Masterclass Kitchens by 44% in the last 12 months," says Tough. "If you compare the numbers to our 2018/2019 figures – a full year under 'normal' conditions – then we've grown by 16%." While it is hard to predict whether the current boost to the home and interiors sector fuelled by the pandemic-related nesting trend will continue, Tough says Masterclass will continue to heavily invest in marketing, including some planned digital activity, in the year ahead. "It adds credibility to our brand and to our Platinum Partners and that's vitally important to us," he says.