Crown Imperial, renowned British furniture manufacturer for over 75 years is delighted to launch an eye-catching new contemporary kitchen collection - Uno. Designed for modern lifestyles, Uno offers a versatile choice of nine subtle shades, a palette that is perfect for pairing together, mixing with colour or texture.
A stunning dual open plan kitchen and living space, Uno is zoned for form and function with a focal island for cooking, entertaining and informal dining. The centrepiece is styled in Pearl and is combined with black handle-less profiles and plinths to create the 'on trend' finishing touches. Design led; seamless storage is showcased with tall larder units, presented in an understated Dust to create the ultimate clutter free kitchen scheme.    
Organised storage is a key element of any kitchen and featured is a dedicated zone for food storage with a tall SpaceTower™ larder unit. The innovative design offers fully extendable drawer pull outs for quick and easy ergonomic access.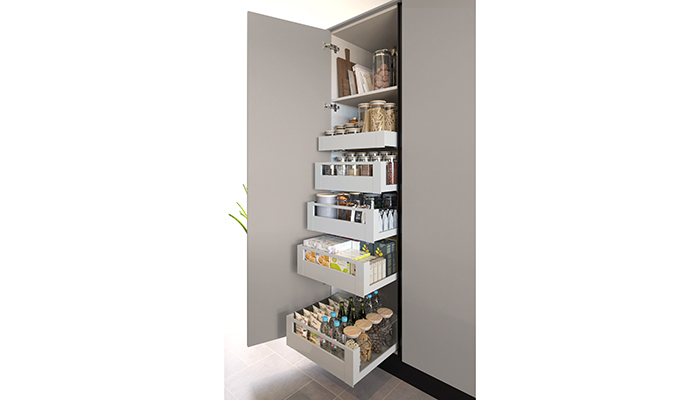 Retailers have access to a host of interior storage solutions, including the Crown Spaceworks+ range with a choice of flexible options to maximise every cm. Discover all the latest styles in the new 'The Kitchen' brochure – to request click here.
www.crown-imperial.co.uk  Telephone – 01227 742424