Following on from a successful week at ISH Frankfurt 2023, Hansgrohe UK MD Jay Phillips reveals his plans for doubling the business – from opening the doors to the new Warwickshire HQ to launching ceramics, furniture and mirrors.
After unveiling a £5million investment in a new, purpose-built HQ, showroom and warehouse facility in Warwickshire, due to open in July, Hansgrohe UK & Ireland MD Jay Phillips has more to reveal. "We are now becoming a complete bathroom provider," he says. "We are moving from being a tap and shower specialist into becoming a bathroom generalist – with the launch of ceramics, furniture and mirrors."
Previewed last week at ISH, the 'comprehensive range' of new products – including Xelu and Xevolos furniture and basins, Xarita mirrors and EluPura WCs – will launch in the UK from July. "This is our response to customers who are increasingly demanding a complete bathroom solution from a single source," says Phillips, 52.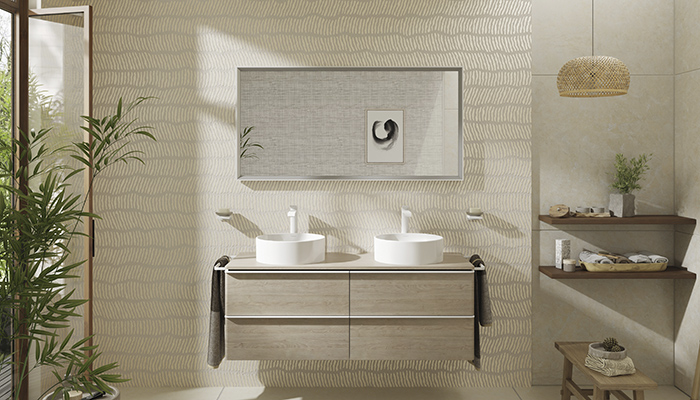 "The product is designed by Phoenix Design, the studio that has worked with us for many years, and has the kind of high-quality finish you would expect from Hansgrohe," he says. Initially the new products will appear in the Hansgrohe-branded collections, but Phillips explains that there will also be "some really clever design-led product" in the AXOR brand coming in the second half of the year.
The new product categories bring us neatly back to the warehouse expansion, which will be more than double the size of the existing facility in Esher, Surrey. Some of the new 40,000sq ft will be taken up with stock of ceramics, furniture and mirrors, which are of course bulkier than taps and showers, but Phillips explains that it is also to accommodate sales growth in Hansgrohe's core categories. "2022 was a record year for us," he says. "We are also working on a new five-year growth plan with the ambition to double the size of the business."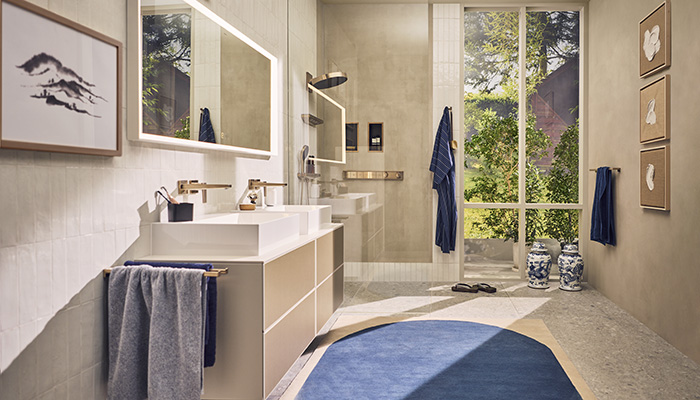 Phillips is quick to emphasise the benefits to retailers. There will be a new 5,000sq ft showroom at the Warwickshire facility, plus an additional area devoted to a new Installer Academy to train retailers, plumbers and installers. "We will also be able to hold a larger stock portfolio here in the UK, which will allow us to expand the ranges that are stocked for next day delivery," he says. There are also new launches in the core categories, from Pulsify handshowers with the new Powder Rain spray technology to iBox Universal 2, an update on the bestselling concealed shower system first introduced 20 years ago. In another new departure, the company is developing its first range of UK-specific products, including the deck-mounted bridge bath-shower mixers introduced last year.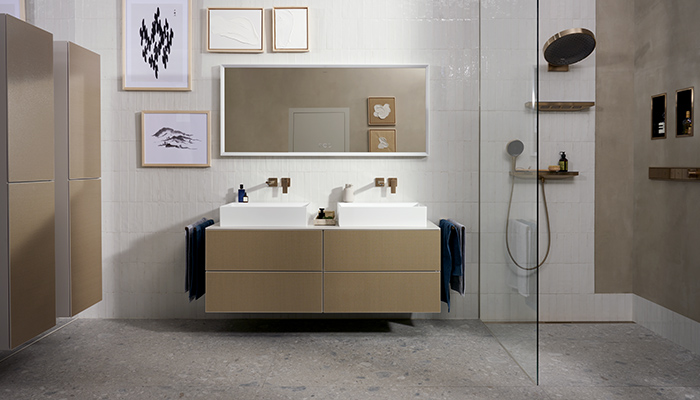 Hansgrohe currently has about 600 retailers in the UK, generating about 50% of sales through this channel, 50% through the project sector. About 80% of its sales are of Hansgrohe branded products, which span the affordable-up-to-luxury markets, with 20% through its design-led brand, AXOR, which operates in the upper market. There are about 100 staff in the UK, increased by about 20% last year, and about 35% of staff effected by the move from Surrey will transfer to Warwickshire. "As we look to double the business, we will look to recruit accordingly to maintain our high levels of service," says Phillips. He also plans to boost the marketing spend, increased last year by 50% on 2021, he says. "We will look to continue that journey this year."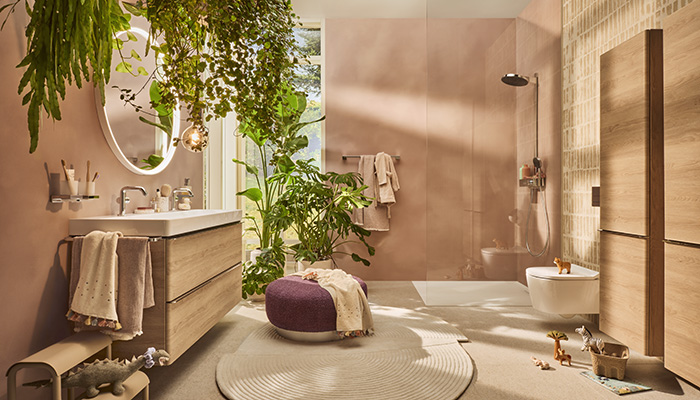 Phillips agrees that Hansgrohe may be a late entrant into the ceramics, furniture and mirrors sectors, but believes there is a ready place for its offer. "When I talk to my customers, they say we are easy to do business with – one of our biggest strengths is our stock availability and service levels," he notes. "Add to that our quality, design, competitive prices – that's a good proposition and peace of mind for busy retailers."