Lixil Corporation, the parent company of Grohe, has announced its updated Environmental Strategy, which outlines how Lixil will tackle key environmental issues – climate change mitigation and adaptation, water sustainability, and contributing to the realisation of a circular economy.
In each of these three focus areas, the updated strategy sets out new mid-term targets across Lixil's operations, value chain and beyond, to expand the positive impact the company is having on environmental and social issues of the world. The company's approach extends beyond the mitigation of risks and adaptation, but throughout its value chain; leveraging its expertise to change the way people live, today and tomorrow.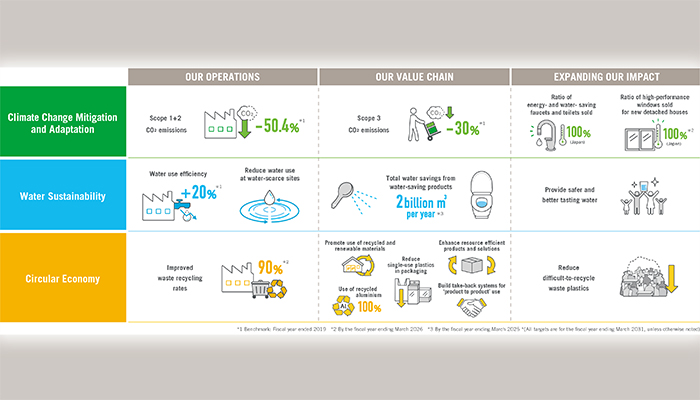 Kinya Seto, president and CEO of Lixil, said: "As a purpose-driven organization, Lixil is embedding ESG activities and commitments into our core business strategy, to ensure that we are having a positive impact and to strengthen our business over the long-term. Our updated environmental strategy is central to this approach, ensuring that we are aligned across our business to important environmental commitments, but also because it will allow us to capture new opportunities and manage risks."
Demonstrating the company's strengthened commitment to accelerate efforts for sustainable business practices from operations and in collaboration with business partners, Lixil recently marked its third consecutive year on the Supplier Engagement Leaderboard and Water Security A List by the CDP, one of the founding partners of the SBTi.