When Shehryar Khan of Sheraton Interiors set about reimagining his own kitchen, he used the opportunity to transform it into the ergonomic space he'd always longed for, along with a fresh look and smart technology to make life easier for him and his family. He tells us how he went about it.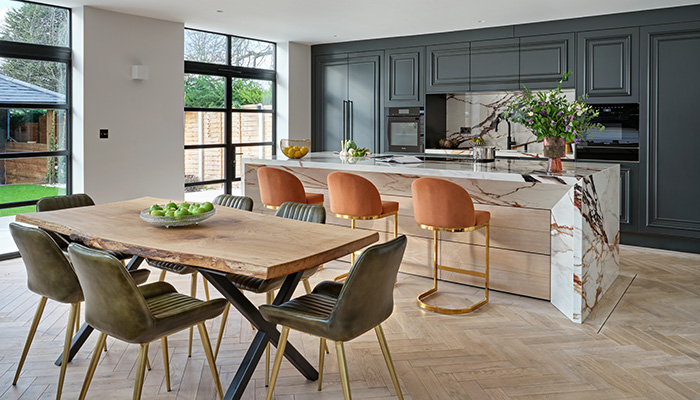 Q: What was your last kitchen like and how did you want this one to be different?
A: My previous kitchen was quite tired and outdated. The cabinetry was worn out, the layout was not efficient, and it lacked the modern amenities that make a kitchen truly functional. It had served us well for many years, but it was time for a change. When planning my new bespoke kitchen, I wanted it to be a complete transformation. I envisioned a space that was not only beautiful but also highly functional and tailored to my family's needs. I wanted a kitchen that would be the perfect blend of form and function – a space where we could comfortably gather, cook, and entertain.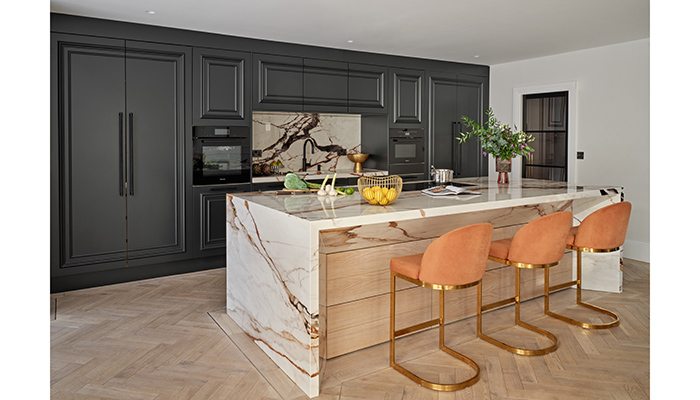 Q: What were your priorities for your new kitchen?
A: One significant aspect I wanted to address in the new design was the layout. I aimed to create a more efficient and spacious cooking area that would make preparing meals a more enjoyable experience.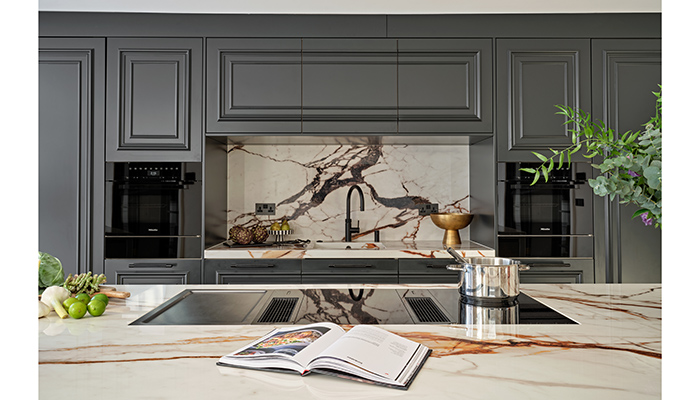 Q: How did you settle on the cabinetry style and what made it the ideal choice?
A: After exploring various cabinetry styles and considering our personal taste and the overall design of my home, the clean lines of the slab door offered a sleek and contemporary look, while the beaded feature added a touch of visual interest and elegance. This combination made it the perfect choice for creating a stylish yet functional kitchen that seamlessly blended with my home's aesthetic.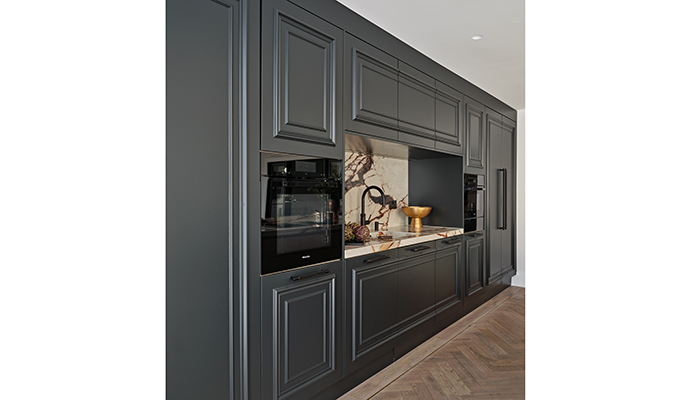 Q: What was behind the choice of colours and materials?
A: The choice of colours and materials was inspired by my desire to create a harmonious blend of elegance and warmth. I opted for Little Greene Lamp Black paint for the cabinetry to achieve a bold, sophisticated look, while the whitewashed stained oak Japandi-style island introduced an element of natural, organic warmth. This combination allowed me to capture the essence of both traditional and contemporary design, resulting in a striking yet inviting kitchen space.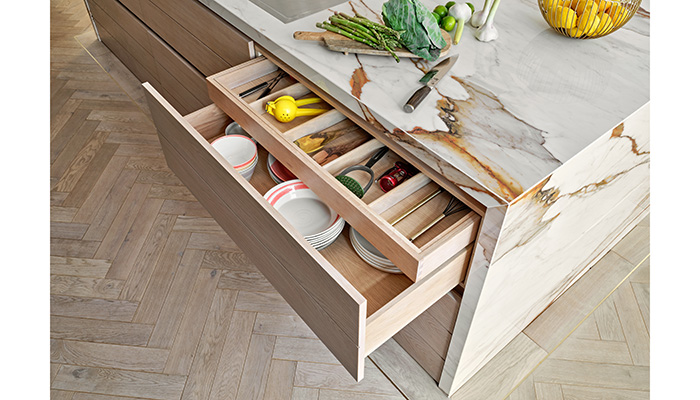 Q: How did the fact that you are a kitchen specialist make the process different?
A: The process was different because I had a deeper understanding of the various design elements, materials, and trends in the industry. My professional experience allowed me to make more informed decisions and visualise the final outcome with greater accuracy. Additionally, I was able to skilfully navigate potential challenges and make design adjustments as needed to achieve the perfect balance between aesthetics, functionality, and budget for my new kitchen.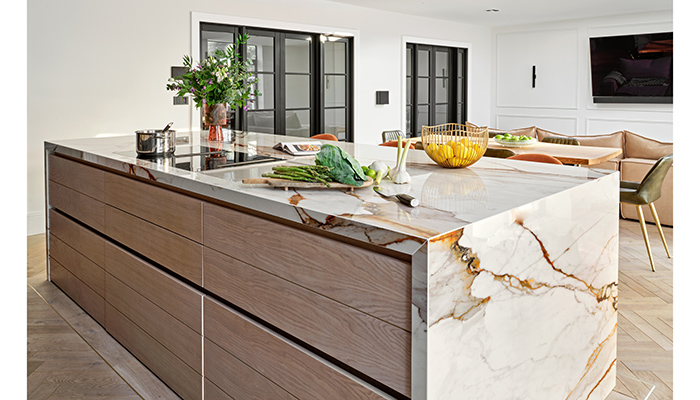 Q: Now that your kitchen is complete what is your favourite part?
A: I was able to incorporate modern comforts and features to enhance the functionality and convenience of my new kitchen. This included upgrading to high-quality appliances, installing smart technology, and adding clever storage solutions to keep everything organised and clutter-free behind closed doors.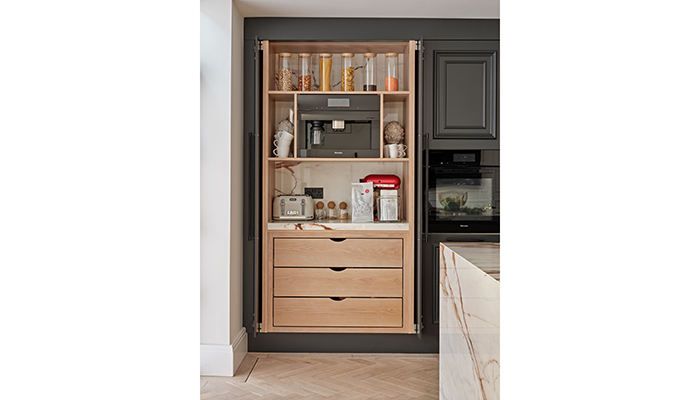 Q: Has it enhanced family life?
A: We couldn't be happier with the transformation. It has truly become the heart of our home, and it's a space that my family and I enjoy spending time in every day.