Shehryar Khan of Sheraton Interiors reveals how the team went about using contrasting but complementary tones for a distinctive, harmonious design – plus all the key elements he chose for his own brand-new kitchen at home.
Q: What type of property was it in and who was the project for?
A: It's a three-bedroom detached 'Dutch Barn' style house in Bromley, for a family of four.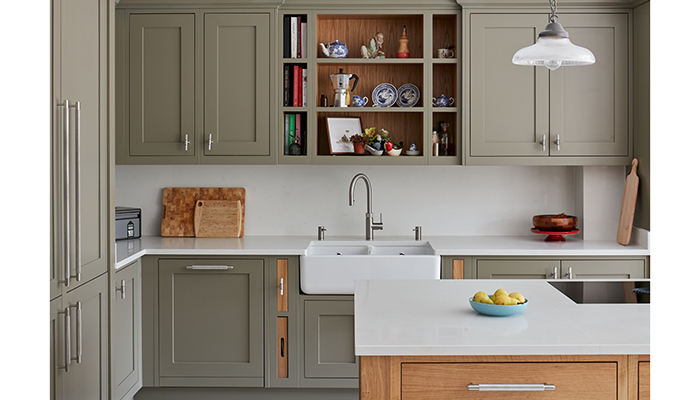 Q: What was the brief from the client for this project?
A: The clients wanted a classic in-frame Shaker kitchen, in muted tones keeping with the 1930's traditional style home, and storage was also important.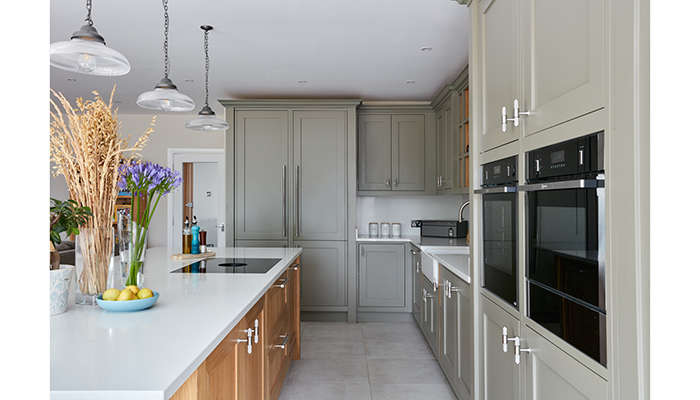 Q: How did you go about meeting the brief?
A: We created an L-shaped configuration to maximise storage and worktop space, and designed a multifunctional island to allow maximum flexibility for this busy family to fully utilise this space. In addition, we decided to pair the cabinetry with uber modern Buster + Punch handles to give it that edge.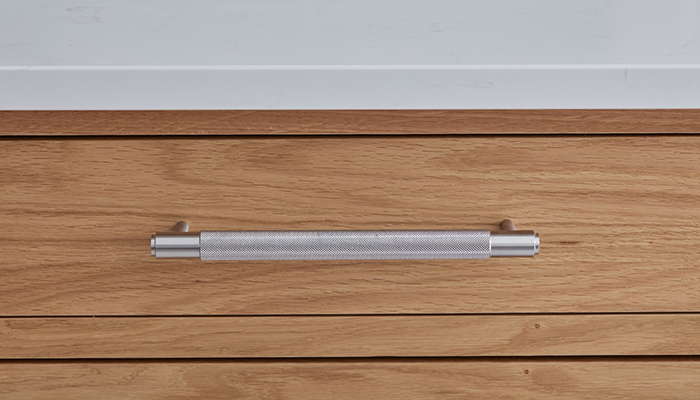 Q: What are the details that make this project stand out?
A: This kitchen was made bespoke by us, with solid tulipwood doors, solid oak dovetail drawers, and a solid oak island, contrasted with Baluster from Little Greene. The stunning island is the centrepiece and compliments the wood interiors of the painted cabinets. The multifunctional pantry is a stand-out element – these days they're very desirable and everybody's dream 'must have' in their new kitchen, if there's room in the design.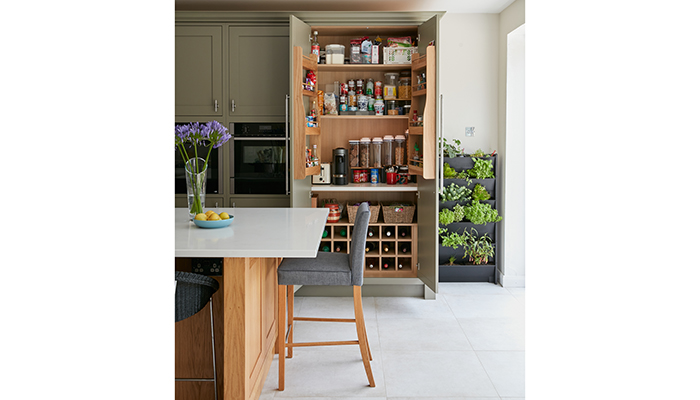 Q: What is the key to design success when combining a colour and a natural material?
A: Balance is the key when you are dealing with both colour and natural materials such as wood, whether dark or light, as it might ruin the aesthetic appeal otherwise.
Q: What inspires you as a designer?
A: Designing unique spaces for unique people – and I suppose trying to make a diffence to people's lives through design. I'm inspired by prominent designers and I am always aiming to be better, and look forward to designing the next award-winning kitchen!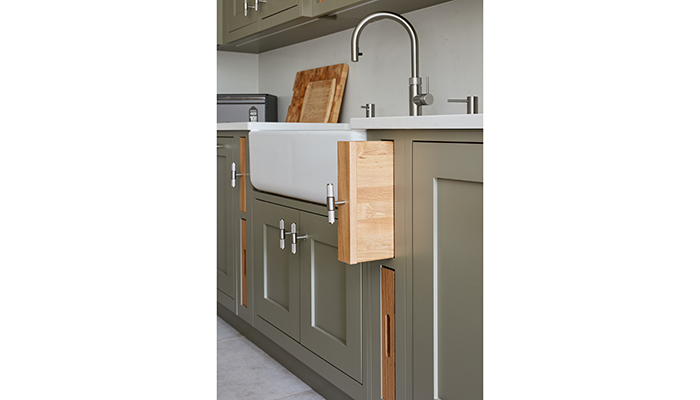 Q: If there was one thing you could change about your own kitchen at home, what would it be?
A: Funnily enough, I have just designed my own kitchen. I chose a stunning marble finish for the worktops from Italy with contrasting dark units, which works so well against the pale marble finish. The island is 3 x 1.3m and incorporates a BORA classic hob as we love to cook and entertain, so that was important for us as a family. I also designed a pocket-door pantry with a built-in coffee centre as we love coffee. It's also useful for other small appliances, and so on. The island is also designed to have drawers on both sides to maximise storage and convenience.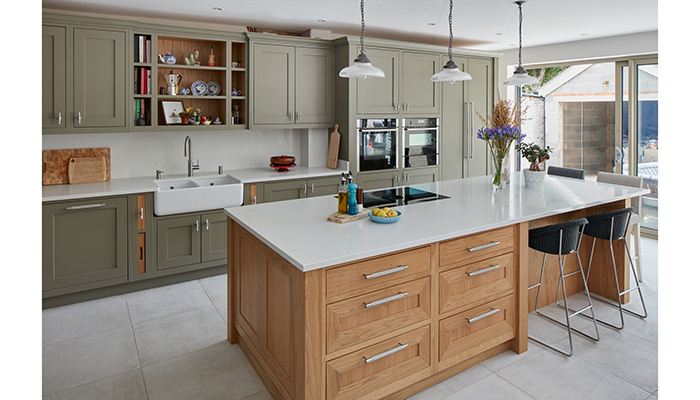 Q: Overall what do you think is most fulfilling – designing kitchen and living spaces, or running a successful business?
A: Both! I literally can't have one without the other! But for me, there is no better feeling than seeing a design come to life and how it impacts positively on the daily lives of your clients.