Grohe's new UK leader Kristine Skauge tells Nicola Hanley how the brand's three targeted portfolios will help it stand out in a crowded market.
It's been all change at Grohe UK over the last few months. In April, the German brassware manufacturer announced the appointments of Kristine Skauge as its new leader for the UK and former Davroc MD Chris Dodds as its new UK commercial leader. Following that, Seamus Kelly moved into the leadership team as leader covering Ireland, while Mark White joined the company as leader covering Trade & Retail across the UK and Ireland.
"We have a new management team, which gives us a fresh set of eyes on the UK business. So what we're doing now is evaluating short term and long term how we operate most effectively in the UK market and where the biggest potential is for us," says Skauge, who has been with the company for over 10 years. During that time she has held senior marketing positions in Northern Europe and most recently she led the brand's marketing across the Middle East and North Africa region.
"Having seen so many markets and operating models front and centre, I have the background to understand and quickly see what we need to do. I think that, combined with the extreme knowledge we have on the inside of the company here in the UK, puts us in a really good place."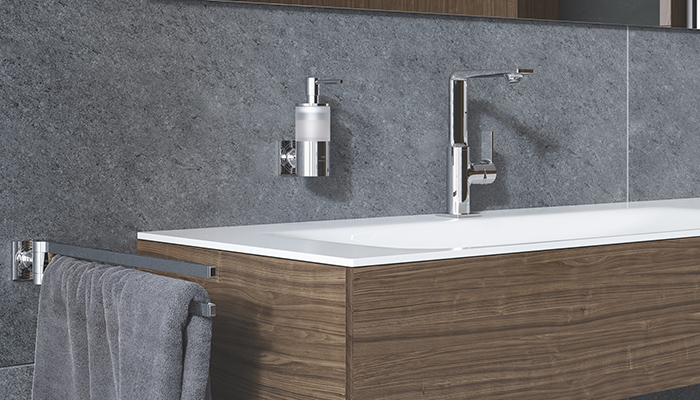 As well as getting to know the people inside the UK business, Skauge has spent her first few months visiting customers and calibrating feedback to help strengthen Grohe's customer-centric approach. Key to this is implementing the company's commercial strategy. "In Grohe and Lixil we have a very clear go-to-market strategy with custom-made portfolios for different target audiences," says Skauge. "So our aim is to make sure the strategy gets executed successfully in the UK and understood by our customers, and that will be one of our most important priorities moving forward."
Grohe now has three differentiated product ranges, with two dedicated portfolios and a premium sub-brand. The Grohe Professional Portfolio is aimed at installers and sold through professional channels, the Grohe Spa sub-brand is a high-end, premium-quality assortment for retailers with customisable solutions, while the QuickFix Portfolio is Grohe's do-it-yourself collection, sold online and in DIY stores. Regardless of which portfolio products sit within, all are based on Grohe's brand pillars of technology, quality, sustainability and design.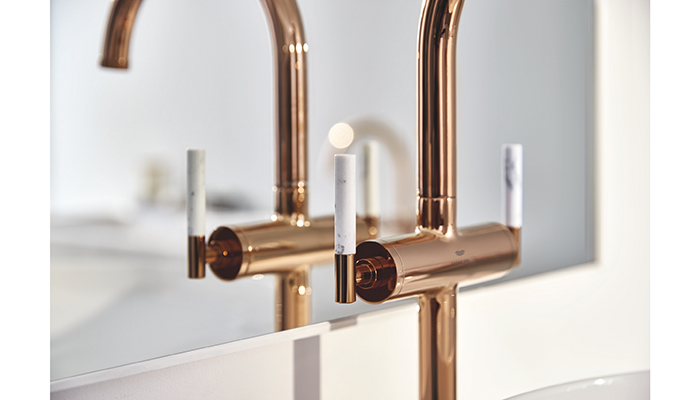 "The UK is a very congested market," says Skauge. "There's a lot of brands operating within it and that's equally a challenge and an opportunity for us because we need to find our way in a noisy market. Our strength is our commercial strategy and that really makes our proposition to the market very clear and very honest."
The project market is also a key priority for Grohe and Skauge is looking to work even more closely with architects, designers, hospitality groups and housebuilders to achieve further growth. She says that the labour skills gap is an obvious obstacle but it is one that Grohe is actively looking to overcome with initiatives such as the GIVE Program (Grohe Installer Vocational Training and Education), which helps to counteract the shortage of skilled labourers in the sanitary industry, and partnership with WorldSkills Europe. Another is its sponsorship of the HIP Female Skills Competition, which aims to help bridge the gender gap within the field.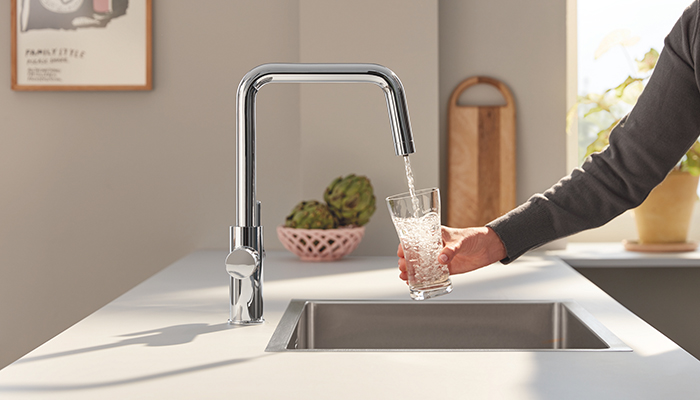 By 2030, Grohe itself is aiming to have at least 30% of women in all managerial positions. "We believe in diversity and inclusion and we're a flexible workplace that allows for family life," says Skauge.
Another target that Grohe has set for 2030 is for all its showers to utilise its new water-saving Everstream technology which recycles and cleans water to cut consumption without compromising performance. Set to launch in the UK next year, Grohe says Everstream can help consumers use 75% less water and 65% less energy.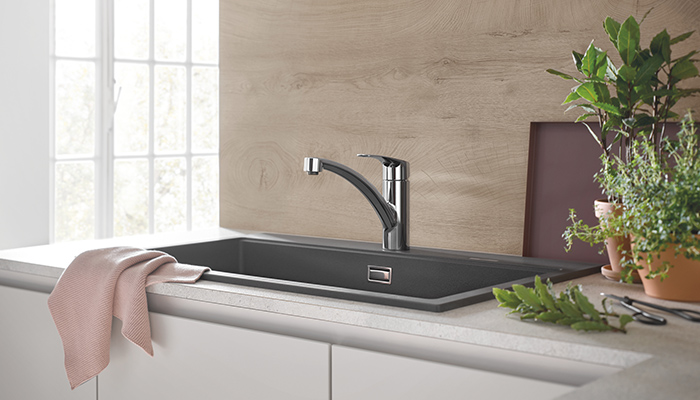 "We've taken an interesting approach with this product. As well as being innovative and technical, it also provides easier installation because it comes fitted in a frame, which will save time for the installers. And as we have this shortage of labour, to be able to have a quicker installation process gives installers more time for more jobs."
Grohe, Skauge acknowledges, is experiencing the decline that is being felt across the bathroom market and the last 12 months have been challenging for the company. "We had a rough time last year and that was caused by multiple factors."
"We've had discussions with many of our customers and we've been very honest and transparent in saying it was not a good year. But we are on the other side and they are seeing that," says Skauge. "And we're getting a lot of positive feedback from the initiatives that we've launched, such as our commercial strategy. So despite the market conditions, there is a will and there is a big potential for us to continue our growth."