As HiB unveils its most significant product launch so far, HiB Novum category manager Robert Pattern talks us through the new range's key features and highlights.
Q: What inspired this company launch?
A: The inspiration for our latest HiB bathroom product launch stemmed from our commitment to enhancing the bathroom experience for our customers. We recognise that the bathroom is not just a functional space but also a sanctuary where people begin and end their day. Our inspiration came from listening to our customers and understanding their evolving needs and desires when it comes to bathroom furniture, mirrors, cabinets, accessories and sanitaryware. We saw an increasing demand for products that combined functionality with aesthetics and technology.
Ultimately, our inspiration for this product launch was fueled by our passion for redefining the bathroom space, creating products that not only meet the practical needs of our customers but also elevate the overall aesthetic and experience of the bathroom, aligning perfectly with our brand's vision of 'Making Bathrooms Beautiful'.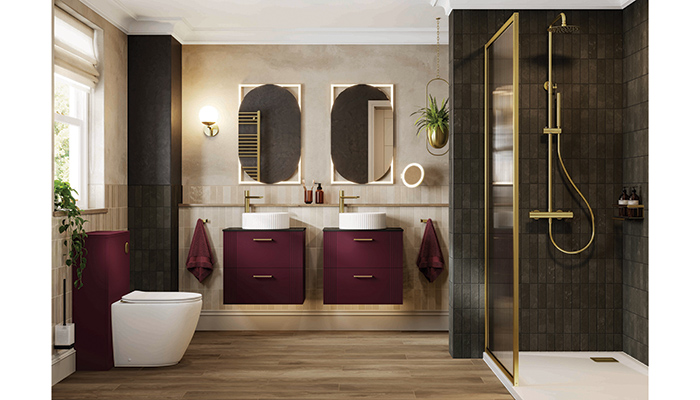 Q: Can you provide an overview of the product range and its key features?
A: This has been our biggest launch to date and we are confident that it contains a real assortment of bathroom mirrors, cabinets, furniture, accessories and brassware to excite retailers and customers. The showstopper of the range has to be the new Veles furniture range, which offers a compact and standard solution, in wall-hung and floor-standing configurations. We've released Veles in four beautiful finishes Sage Green, Dusky Blue, Matt White, and Light Oak, which when paired with the new Terra basins and countertops, are simply stunning.
The Terra basins and countertops are made using mineral marble and offer a textured, coloured finish that we know customers are going to love. The feedback we have had so far about Terra has been fantastic, so we are really looking forward to seeing where it goes. We've also got new technology launched for Autumn in the Rubin and the Alba mirrors which both have a larger heated pad. This means that customers can enjoy reduced condensation on a larger area of the mirror. It's a feature we've been working hard to achieve for our customers so it's very exciting to be able to reveal this now. We've also released a whole host of basins, brassware, new Aero toilets, cabinets and accessories – there's something for everyone.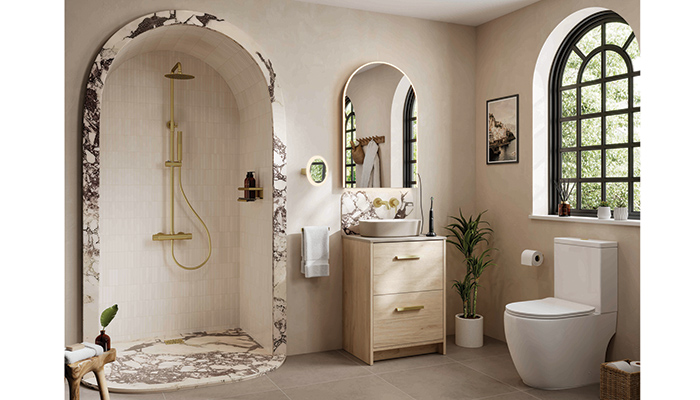 Q: How does this new launch compare to products released previously in terms of design and functionality?
A: We're always researching and developing new products that answer the needs of the customer. These needs change and so do trends. We continually review our products' performance and get continual feedback. On ranges that consistently do well, such as the Fabrica range, we have released new finishes to extend the offering, where there are gaps, we make sure that we bring a solution to customers that fills that gap, making sure we offer a complete range of products to suit their needs. This launch is very much about making sure we are offering a complete solution that our customers can enjoy long into the future.
Q: Can you highlight any smart features or space-saving solutions incorporated into this furniture?
A: I've already mentioned the industry-leading, new heated pad featured in the Rubin and Alba mirrors, but there are also innovations elsewhere. In our Veles range, we've been focusing on improving drawer storage by removing the waste cut out from almost all Veles's size options, increasing the height of our drawer boxes and including a fixed divider on the bottom drawer to help with storage of toilet rolls and bottles. We offer an innovative new space saving trap (optional) to further increase the storage space underneath the basin.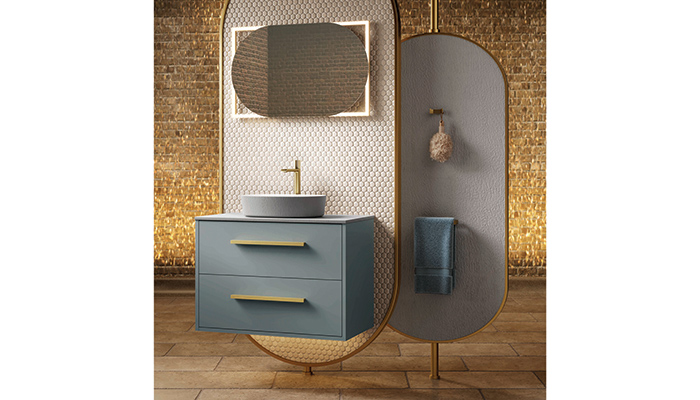 Q: Are there any plans for expansion or adding complementary products to this range in the future?
A: Developments are well underway with plans to release select complementary products in the Spring. We've got some particularly exciting products and ranges in the pipeline that we can't share with you yet, but it's going to be another big step forward in our offering.
Q: What can you tell me about your company's long-term vision and commitment to bathroom furniture innovation and design?
A: Innovation runs through HiB and in the product design team, it is our responsibility to innovate our products in a way that benefits the customer and answers a genuine need. In the bathroom certain functionality is key and it is important to us to balance design and functionality across every range we product. The company's vision is to offer creative and innovative solutions that make bathrooms beautiful and that is something we strive for every day.