Paul Illingworth, design manager at Abode, expects to see wellness coming through in the kitchen in a variety of forms, as well as transitional styles, luxe finishes and 'functional flexibility'.
We are excited to look ahead to 2024, already set to be a strong year for kitchen design as increasing refinement and sophistication in the home continue to influence the latest sinks and taps. With this in mind, we are focusing our market research and new product development on three key areas – style, material, and functionality – so that we can best serve current and emerging lifestyle trends next year...
The kitchen as a whole, is going to be led by two major style trends with the first being the evolution of the Scandi-style home interior which next year, will encompass softer more natural tones in painted finishes alongside calming white, grey and black set to top the style charts. We predict that this will definitely enhance designers' ability to personalise the wellness kitchen experience and ensure that retailers can lean into growing consumer desire for kitchens which will complement healthy, family-friendly lifestyles.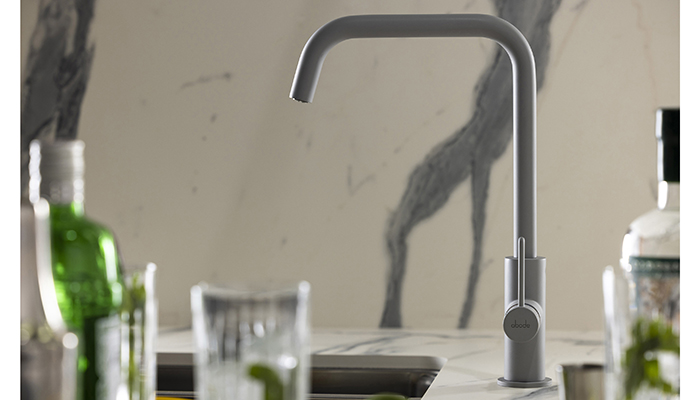 As Scandi has proved its worth with form and function in furniture, we are noting that it is inspiring unique silhouettes will bring the wow factor to brassware. And the Nordic vibe for sustainability is also inspiring special features such as tactile beech wooden handles from FSC approved sources as attention to detail is a massive consideration for kitchen brassware in 2024.
Also standing strong in 2024 is the New Traditional look to support the next generation of classically inspired kitchens. With discerning homeowners wanting all the mods cons with the timeless feel of sinks and taps inspired by previous eras, we will be seeing luxurious premium sinks which cater to the demands of today's home-centred, wellness lifestyles.
As consumers are demanding greater choice of finishes, leading manufacturers will be delivering brassware in polished finishes with tones of bronze and brass adding extra warmth and excitement to the sink. This is set to give end users even more freedom of choice when matching metallics throughout the kitchen living space for a seamless aesthetic, or using a combination of finishes for a multi-layered effect. In addition, straight knurling details will be big in 2024 with ribbed textures ensuring a tactile and easy-grip feature for tap handles – ideal for enhancing water safety in a high-traffic area as practical luxury is in demand.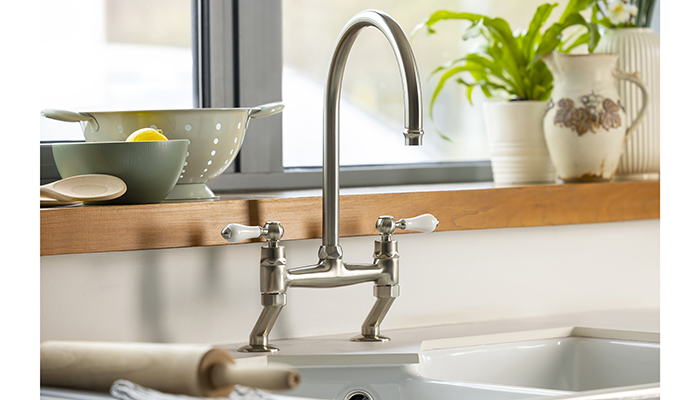 A strong focus on material and finish is key to meeting market demand for both personalisation and sustainability. In fact, we anticipate that granite sinks will be a big hitter in 2024 as consumers will be weighing up longevity and value for money in light of the economic squeeze as the cost-of-living crisis continues. Granite is set to appeal to the savvy end-user and with premium manufacturers offering a wide range of shapes and sizes in trending black, white and grey.
In my opinion, homeowners who are seeking something a 'little extra' will embrace this trend for a tried-and-tested natural material which is also refreshingly different and extremely appealing in a sophisticated contemporary kitchen. In addition, granite delivers on versality – with the ability to pair well with black and natural hues allowing end users to curate a look and feel inspired by the ever-popular and ever-evolving industrial-style kitchen characterized by raw materials, dark hues and statement elements such as designer taps.
2024 is all about delivering new levels of functionality to support increasingly fluid lifestyles and household types. Space management and 'functional flexibility' will be a massive trend going forwards as end users demand increased utility so that tasks can be completed quickly and efficiently. This means we can anticipate that workflow dynamics will have a huge impact on end user 'kitchen happiness' next year. This will include a desire to opt for the same user-friendly sink in different sizes in the kitchen and utility area to reinforce and unify the working zones in line with a particular signature style.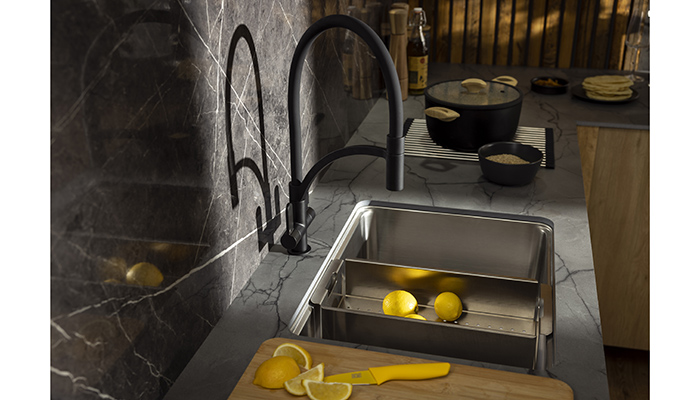 In addition, we are noting that the market is diversifying to reflect consumer desire for more choice when specifying a sink – especially in the wellness kitchen where the sink is a fundamental part of food preparation as well as cleaning down juicers and blenders. Ergonomic handsprays will become increasingly popular to separate tasks at the sink and maintain good hygiene, as well as ensuring the end user has even greater control over their water management. We anticipate that the combination of a steaming hot water tap and an ergonomic hand spray will become the norm for the best kitchens in 2024, especially as consumers are demanding even greater multi-functionality from their water supply. Finally, look out for chilled water delivery as the next big technology in the kitchen tap market in response to our changing climate and growing awareness of the importance of hydration for optimal mental health and wellbeing at all ages.