It has been four years since C.R. Laurence of Europe (CRL), the former UK distributor of Caesarstone, launched its own range of quartz and Ceralsio ceramic surface materials. When Caesarstone decided to set up its own UK operation in 2016, CRL had to move quickly to replace its sudden – and substantial – loss of sales. And how's it been? "We've seen continuous growth on the quartz side with in excess of 400 showrooms now displaying our product," says CRL stone division sales director David Beckett, pictured on the left with MD Simon Boocock, right. "It's been incredible."
CRL is based in Rochdale and is owned by international building materials group CRH. It offers its quartz surface in 20mm and 30mm thicknesses in 44 colours, sourced from four suppliers internationally. Says Beckett: "Now we are free to choose our colours and patterns and to adapt our range to what we think the UK and Irish market wants." While the Carrara marble-effect Verona remains the CRL Quartz bestseller, he says Calacatta Dorado, launched in March 2020, is coming through strongly, alongside other light natural effects. His prediction for the 'next big thing' is for dark granite effects, with Staccato black with dramatic white veining launching imminently.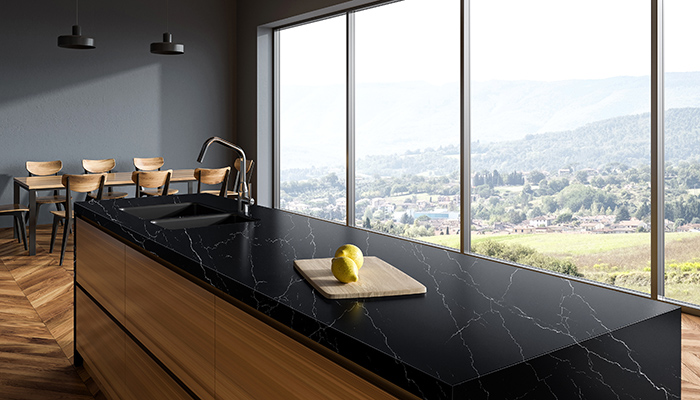 "We have far exceeded the level of sales that we were at when we finished working with Caesarstone," continues Beckett. "We are in the top three [market leading brands] in the UK." And how has this been achieved, especially given the clout of long-established brands such as Silestone and Caesarstone? "We've been active in the industry for years and whether it's about trust and loyalty, I'm not sure – but I do believe that people buy from people. It wasn't easy – it was a lot of hard work and a lot of sleepless nights, but we've got a good range, a good reputation, competitive prices and the company is absolutely obsessed by giving the best service," he says.
Ceralsio ceramic surface, made in Spain exclusively for CRL to sell in the UK, is currently available in 38 colours in a 12mm thickness. While quartz is CRL's leading product line, sales of Ceralsio are growing says Beckett, who will introduce a 20mm kitchen worktop thickness to the range in March, as well as 6mm- and 4mm-thick large format [3200x1500mm] slabs for tiling and wall cladding in about eight colours. "We are trying to capture more of the market," he explains. "We've seen cabinet doors in 4mm ceramic coming in, so if Mrs Smith wants something similar for the worktop, the floor and the walls – be it matching or to fit with the colour scheme – then we want to give the studios the opportunity to promote [the ceramic solutions]."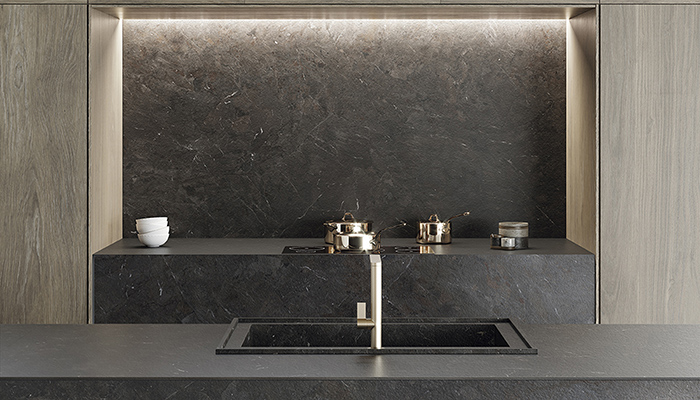 In December, CRL opened its show space in Halcyon Interiors on London's Wigmore Street, for the first time offering the capital's architects, designers and homeowners the opportunity to see its large-format samples. Meanwhile, Beckett says he is expecting continued growth, post-lockdown. "In each lockdown, we have literally been bombarded by homeowners wanting samples – and this time too. There should be a boom in the next few months, looking at the requests we're getting," he says.