David Osborne, CEO of Roman, tells Amelia Thorpe about the company's new ultra-fast 48-hour delivery service on volume trade sales, along with his plans for continued investment and anticipated business growth.
Customers today have increasingly high expectations, certainly when it comes to speed of delivery, says David Osborne, CEO of British manufacturer, showering specialist Roman. "The world has changed," he says. "'Amazon culture' means that people expect things to arrive within 24 or 48 hours, so we are responding to the way the market is going."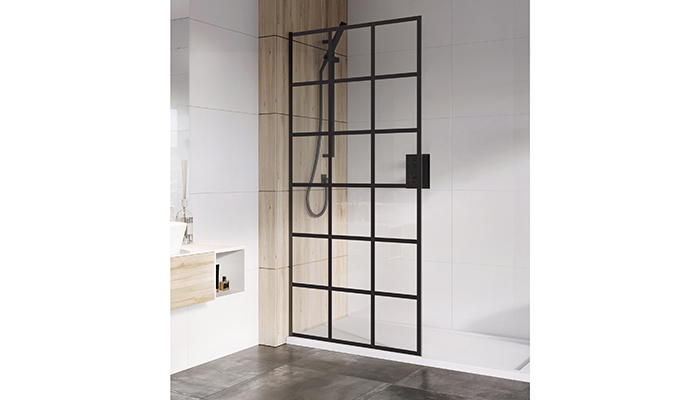 There can be little doubt that Amazon's emphasis on ultra-fast delivery has set a high benchmark, echoed by grocery delivery services from Getir to Zapp that promise delivery of your shopping in just 20 minutes – but does speed apply to the world of bathrooms? "Yes, certainly the marketplace dynamics are changing in the volume trade sector," says Osborne. "As a result, we are moving this year towards offering fully national 48-hour service on our volume trade ranges, which breaks our traditional model of making to order – we are now making stock for these goods for the first time." Products are held at Roman's 400,000sq ft facility in Newton Aycliffe, Country Durham, said to be the UK's largest shower manufacturing plant, and at its Birmingham depot.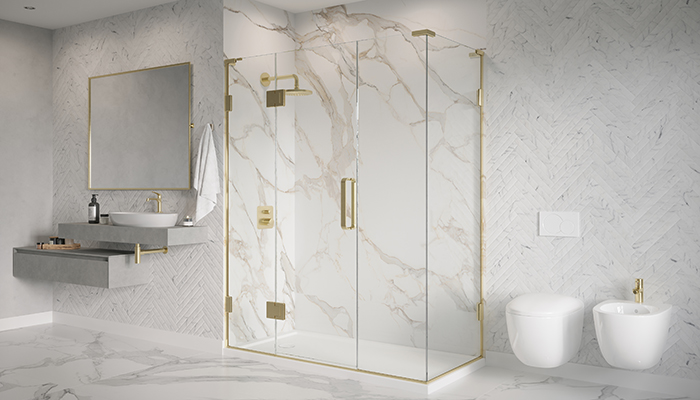 Osborne, who runs the privately owned company founded by his father, Gerry, in 1985, says the new 48-hour delivery service is the current example of Roman's "constant investment in the market". But there are others: in the second half of 2022, the brand unveiled a raft of new launches, including its Colours range of frames, available in 11 colours, and Synchronicity, its showering solution in 5 colours with integrated furniture and vanity tops. Both these ranges are geared towards top-end retailers, but there are extended colour choices in other ranges too – including Matt Black in the entry-level Haven range and the new Select wetroom range, available in Chrome, Matt Black, Brushed Nickel and Brushed Brass. "That's a key range for a very big part of the market – some retailers report that wetrooms are half of what they're doing now," he says.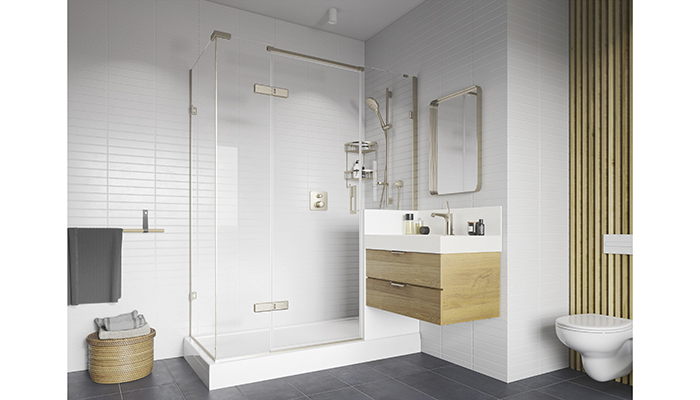 Sales are split approximately 25% retail, 25% trade sales, 25% housebuilder and 25% A&D hospitality (which is most of the company's export) – for the second time, Roman won the Queen's Award for International Trade in April 2022. Osborne says that design direction is typically led by the demands of the hotel sector. As a result, the brand has expanded its production facilities to include solid surface moulding (into basins and trays) and fabrication (into vanity tops), and last year also began manufacturing wooden furniture. 2022 turnover was about £25million and Osborne expects that number to grow this year, and not just because of industry-wide price increases, but also from the new products and finishes. "This year's figure should be £28million," he says. "We should do that comfortably."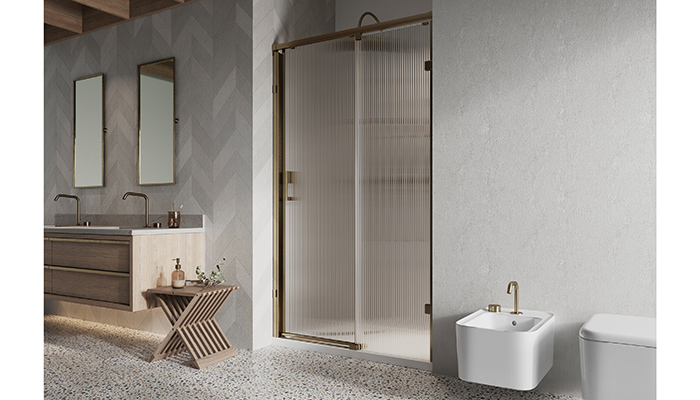 The focus on hotels and housebuilding is also driving Roman's commitment to sustainability, since hard data is increasingly expected by its main clients. All aluminium is already 100% recycled before use, as is all packaging; with all other major materials not that far off in terms of recycled content – and Roman was certified as Carbon Neutral in 2021. The next challenge is to become Net Zero, which Osborne estimates will happen in three to five years. "Retail is the one area still lacking information and education, but carbon taxes will drive things forward in the next few years," he says.
And what's next? "We are relocating at our showroom at Newton Aycliffe," says Osborne. "It will be 500metres down the road and double the size of the existing one, due to open by September."