Kaiser UK MD Nikita Loginov tells Nicola Hanley how the German appliance brand's unique offering and newly opened UK showroom are helping it stand out in a crowded marketplace.
They say in business that timing is everything and launching into a new market during an economic crisis could pose a challenge for some brands. But it hasn't stood in the way of Nikita Loginov, UK MD of German appliance brand Kaiser, which made its move into the UK market at the start of 2022. "We launched into the UK at the worst time, but it is what it is and I don't regret it," says Loginov. "I think we have done well, especially considering the circumstances, and we're now seeing the potential coming out of the brand."
Founded in Germany in 1995 by engineer Andrei Friedmann, family-owned appliance brand Kaiser operates in the upper, mid-market and offers six product ranges: Empire, Art Deco, Belle Epoque, La Perle, Avantgarde Pro and Grand Chef. Loginov founded Kaiser in Ghana, Kenya and the Ivory Coast, growing the businesses into a multimillion-pound enterprise and is keen to replicate his success in the UK, where the brand now competes with the likes of AEG, Siemens, Smeg and Bertazzoni.
Although not immune to the well-documented supply issues that affected many appliance brands last year, Loginov says Kaiser fared better than many and that the problems presented the company with an opening into the UK market. "The supply chain issues gave us a bit of a head start when we were launching as people were buying an unknown brand such as Kaiser probably because the big brands were unavailable or were not available in as much volume and range," he says.
Kaiser's stock availability isn't the only thing that has helped get the brand noticed. "Our products are quite unique and different and we're not for everyone," explains Loginov. "We describe our products as 'marmite' and we're quite happy with that. There are so many brands out there and most have very similar designs. But people are so surprised by the quality, the uniqueness and the looks of Kaiser appliances."
Key to Loginov's strategy for the UK market has been to open a central London showroom to provide retailers and consumers with an opportunity to experience the quality and design of its appliances first hand. "We made very good progress with retailers last year but we kind of paused that to focus on the showroom because a lot of retailers were waiting for it to be done. So the showroom is our harpoon if you like," says Loginov.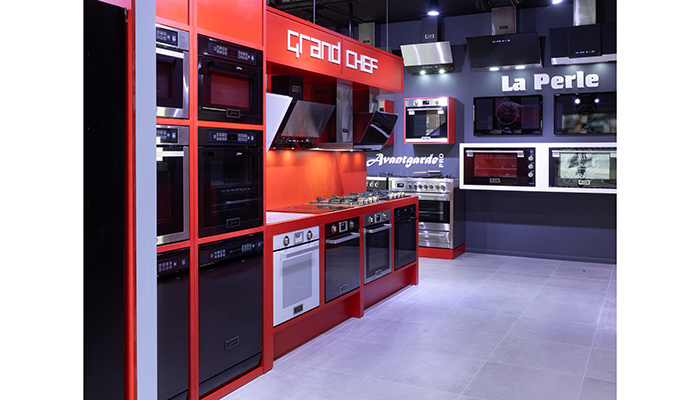 In April 2023, the new 137sq m flagship showroom, which is centrally located in Chelsea on the King's Road, officially opened its doors and Loginov has been thrilled with its launch. "The showroom is real a show of strength and resoluteness and the launch was super successful. People loved it and we're very happy. So we're going to be using the showroom as a tool for sales and prospective clients. Our goal is to create interest, for dealers to believe in us and want to do business with us."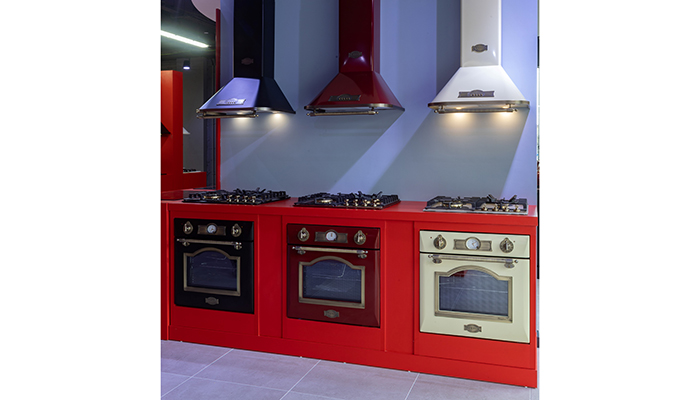 Although the brand sells to consumers directly through the showroom and online, its main focus now is on targeting retailers. "Our way forward is retailers and we can offer them great value as a brand," says Loginov. "But we're not rushing. We want to find serious, quality partners. People we can have a relationship with and trust. And they can be one of the first and few companies selling Kaiser, which gives them that exclusivity, and we can offer decent margins so they get that value."