Smeg UK's head of independent kitchen channel Kris Horley tells Nicola Hanley how the brand is looking to support retailers by forming lasting partnerships through its Premio Partner scheme.
"The kitchen area of the business is one that we've always wanted to develop but it was clear we needed a package that was a little bit different to what everyone else has," says Kris Horley, who joined Smeg UK in 2019. "We have supported this market over a number of years – direct and through distribution and for me it's about relationships and consistency. We're in it for the long haul and our business understands this is an area that has to be invested in."
The iconic Italian appliance brand is a family business and prides itself on taking a partnership approach and so, in 2021, Smeg introduced its Premio – Italian for 'prize' or 'reward' – Partner scheme. "We want to work with retailers who have that desire for something a little bit different along with a partnership that works both ways," Horley explains.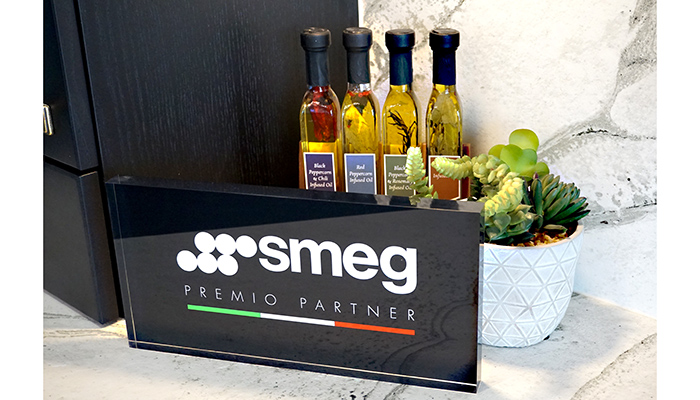 As well as selling direct to retailers through its own sales force, Smeg has a national distribution agreement with Häfele and retailers benefit from the scheme regardless of which channel they buy through. "Our goal is to support the kitchen studios regardless whether they buy direct or via our distribution partner," says Horley. "We value working partnerships and have an open-book policy with Häfele to make selling appliances easy and worthwhile."
Only studios that sell fitted kitchen furniture are eligible for the Premio Partner scheme and while there are some other qualifying criteria, "the main thing we're looking for is a two-way engagement, people that believe in Smeg and what we can achieve together. It's about finding likeminded retailers who are looking for something different. We believe if we put certain levels of support in place, the business will come," Horley says.
There are a number of benefits including exclusive extended warranties on selected appliances within the 100-strong kitchen designer range and "excellent margin opportunities". "We are confident that the whole package comes together to be a market-winning combination and we're looking work with partners in strategic areas," Horley continues.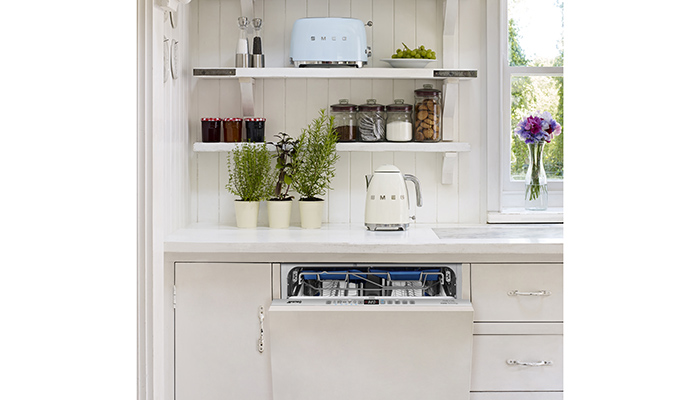 The scheme is already generating a positive response and has attracted a number of retailers.
Like other appliance manufacturers, Smeg has faced supply challenges over the last few years and Horley is quick to acknowledge that the company hasn't always got things right. "But I believe we've been there supporting our retailers and we haven't disappeared. It's about communication. You've got to keep communicating and telling people what's happening."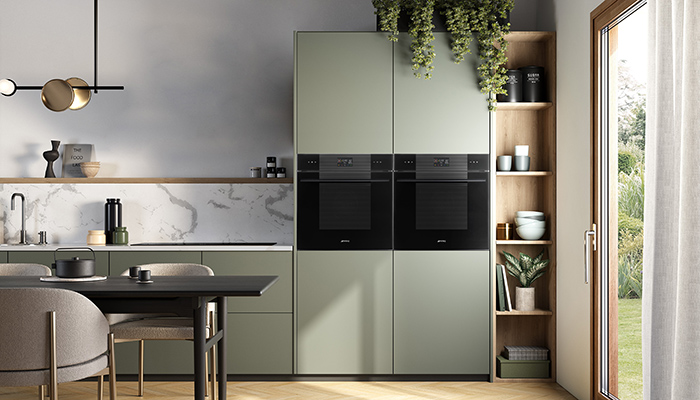 For Horley, the biggest challenge facing Smeg is convincing retailers to try something different and understand the benefits of its breath of range and diversity of aesthetic design. "The kitchen industry is very habitual as far as appliances are concerned. So we're trying to get the message out there that there are other suppliers that offer a great package. People traditionally don't like change. However, now more than ever, it feels like there is a willingness to change and that is our biggest opportunity."
The company plans to grow and strengthen its direct and distribution partnerships and currently has national coverage with area managers for direct customers and plus a dedicated sales support manager supporting Häfele. "We're investing in the business and product-wise, we are always driving to develop the product for consumer results," Horley says. "We bring something new and exciting to the party and of course our Premio Partners will see that first. But we're not looking to become another mass-market brand or to change the world. We just want to add value to our customers and partnerships."