As Ripples opens its first showroom in Cornwall, Truro director Daron O'Regan tells Amelia Thorpe what led him to bathroom retail and how he set about designing the perfect display space.
A new life in Cornwall did not have an auspicious start for Daron O'Regan and his family. "As we pulled up to the caravan park where we planned to live while we made our house ready, the security team turned us away," he recalls. "It was the very day lockdown began."
Suddenly appearing on his surprised father's doorstep in nearby Newquay, the family eventually began to settle – and O'Regan to turn the situation around. Trained as a plumber and having worked most recently as an installer for bathroom retailer Ripples in Solihull for seven years, he "kept himself busy" helping out at Bodmin Hospital through the pandemic, whilst contemplating his next career move. A stint working as an installation manager for a local bathroom showroom encouraged him to begin thinking of setting up a Ripples franchise of his own, using his installation experience to help guide successful bathroom design. "I felt there was an opportunity to offer a bespoke design service with quality products and attention to detail," he says.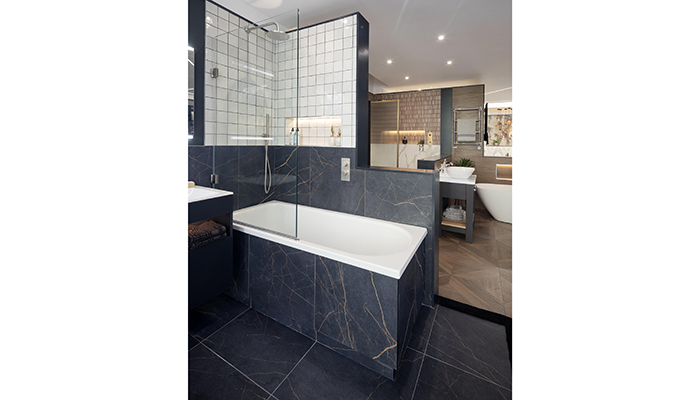 On 13th June this year, O'Regan opened Ripples Truro in the heart of the city. "This is an affluent area with many second homes and people moving to Cornwall in search of a better lifestyle," he says. Guided by Ripples founder Roger Kyme, O'Regan looked at a dozen different shops in the locality before settling on this 180sq m showroom. "Enough room for about 10 bays, each one with a different theme from contemporary to luxury to suit customers with different tastes," he says. "Any bigger and it just gets confusing."
For Ripples MD Paul Crow, getting the showroom size right is one of the keys to success. "We have no evidence that increasing the size of a showroom increases sales, but we do have evidence that it increases running costs," he says. "The Ripples personal, almost intimate, but very specialised service is best showcased in showrooms that reflect our approach – and of course there are commercial advantages to this."
Complete with two presentation areas and a purpose-designed 'play area' with tile and tap samples in a wall-mounted mood board system, the showroom design was created by Ripples. "We combined the work of a specialist retail architect who can help us bring out the features of the showroom such as the rear skylight, and the skills of a third party interior designer who we have known for many years," explains Crow.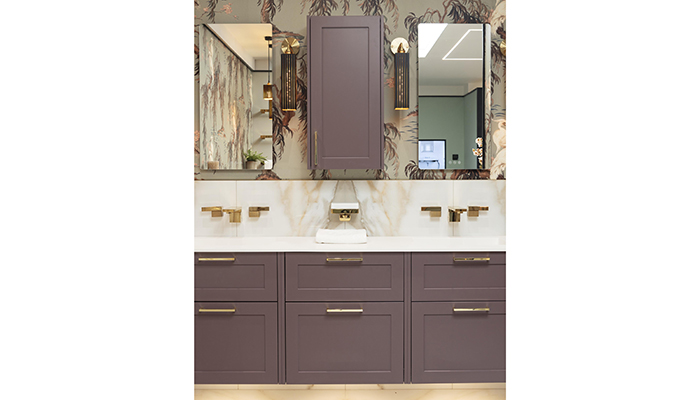 "The support from Ripples has been second to none," notes O'Regan, who runs the showroom with one other designer. "Having a Ripples franchise is like having family around you – if you aren't sure of something, you can phone up for advice or send a group email to the other designers for solutions."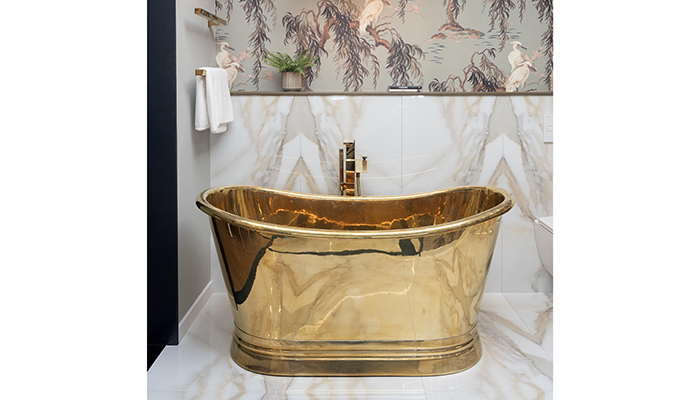 Designs are created using Virtual Worlds software, presented on 50" screens and also printed out on A3 paper. Clients are offered fresh coffee and Cornish biscuits. "I'm not joking – people are always surprised and they love it," says O'Regan.
Despite the rocky start to life in Cornwall, how does he rate business now? "It's been superb,' he says. Currently selling about four or five high-end bathrooms a month ("fine, since it's a small showroom so overheads are manageable,"), he is already receiving interest from local architects, interior designers and house builders, as well as private clients. "My ambition is to open up a satellite showroom, hopefully in about three or four years, if all goes to plan," he says.