With less than six months to go until the new Egger Decorative Collection 24+ launch, Egger UK's design manager Aimee Fletcher shares the inspiration behind the decors and textures coming in February 2024.
The world is a different place since we launched our previous Decorative Collection in February 2020. Interiors have changed dramatically, in parallel with customer priorities. I am pleased to say that our new collection is extremely versatile and can adapt to the fast-pace of change. Created with our customers in mind, we are confident our new decor and texture introductions will set the stage for modern-day furniture and interior design. From kitchens, bedrooms and bathrooms, to student accommodation, hotels and retail spaces, our collection is a library of designs that will support our customers no matter what they are working on.
Using the best available technology, we've upgraded a number of decors using more realistic textures. However, the one that really stands out for 2024 has to be the Matt. Smooth, velvety and luxurious, Matt textures are highly desirable. We've upgraded the surface and updated the decors available in our PerfectSense range, and for the first time we'll be offering matt textured woodgrains.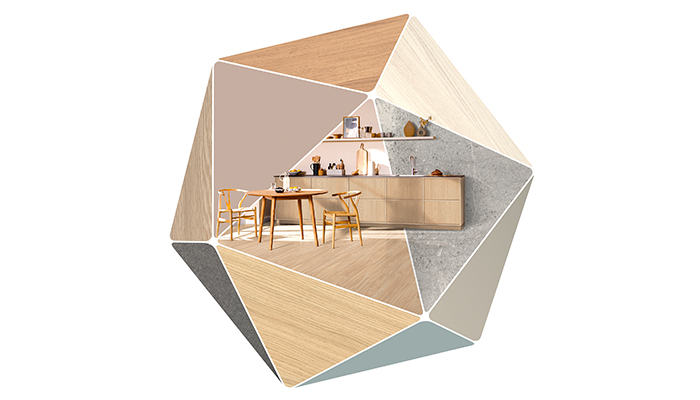 We are finding consumers are focused on investing in quality at the right price. They have re-evaluated what's important following the pandemic, and are looking for ways to break away from the hustle and bustle of daily life. A natural approach is what people want, to escape from an over digitalised world. Decors are warm and cosy, neutral and natural, calm and quiet, contributing towards glamourous escapism that feels homely and stylish, rather than stark or bright. In contrast, we're seeing rich and dark decors creating relaxed yet opulent, high-value interiors, in both the home and workplace.
Pastel colours are more powerful than ever. Natural green and earthy red tones are helping people get closer to nature as they strive to bring the outside in. Layers of pastel tones create a colour palette that provides a calm, relaxing sanctuary.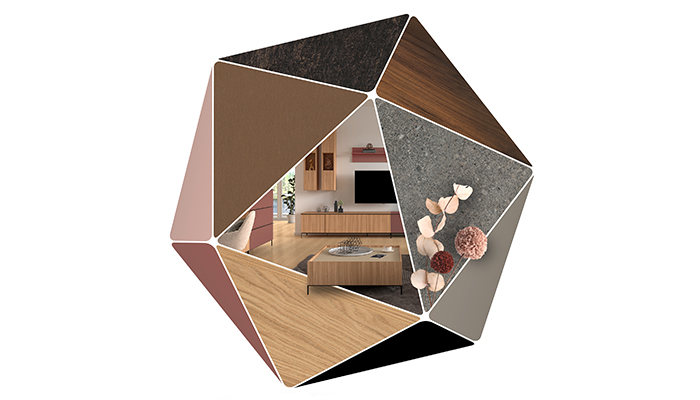 The evolution of material finishes offers a stylish yet natural accent. Traditionally offered as slates, stones, and marbles, there is a clear shift towards metallics that ooze luxury and are very close to real material finishes. The mix-and-match approach is standing strong as people have more confidence in their own design aspirations. This was a key consideration when selecting the final cut, as we've made sure that decors will transfer into multiple interior styles, and work in numerous combinations.
Our PerfectSense, Feelwood and Worktop ranges have been refreshed. They still include some old favourites, but lots of new decors and finishes have been added, to revitalise our offering and in turn our customers' collections.
I can't wait to start sharing the new collection with our customers in February, and listen to their design ideas for our new decors and textures. The collection encompasses Eurodekor faced chipboard and medium density fibreboard, laminate, edging, and worktops, and will be available from February 2024 via our network of UK distributors.
To get a flavour of what's to come in the new collection, sign in or register for myEGGER and order a decor taster pack via the online shop HERE.