With concerns about the rise in gas and electricity bills, consumers are becoming more aware of the energy ratings and eco functions of cooking appliances. Lisa Hibberd explores the latest offerings, from induction hobs to steam ovens, that are gaining popularity.
"With the UK inflation rate predicted to hit a 40-year high of around 11% in Q4 2022 and the energy price cap set to increase by around 75%, a significant proportion of consumers are having to adapt their day-to-day behaviours, particularly when it comes to mealtimes," says Vijay Bhardwaj, marketing director at Beko plc UK & Ireland. "According to research, two in five Brits have reduced the number of times they eat out or order takeaways, spending more time at home cooking meals. However, with energy bills sky rocketing, consumers are being mindful about how they use their kitchen appliances in a bid to save on costs. Batch cooking meals to avoid turning the oven on multiple times throughout the day and even using alternatives to a conventional oven are just some of the new consumer habits Brits are adopting."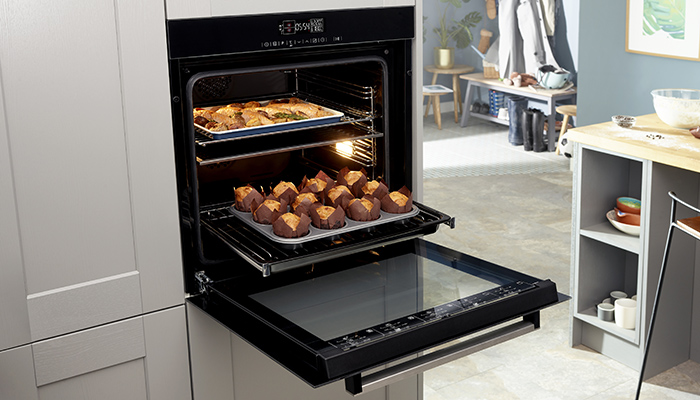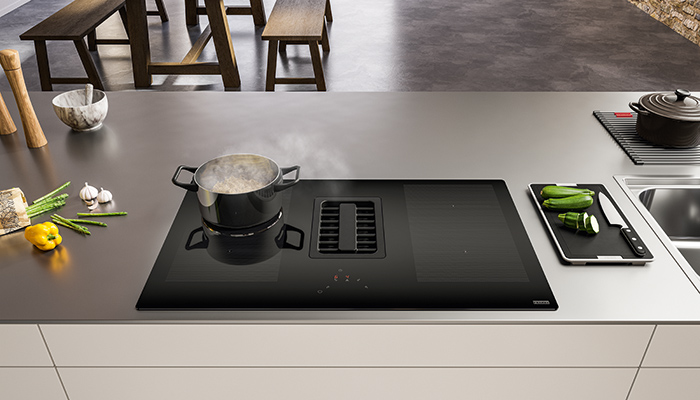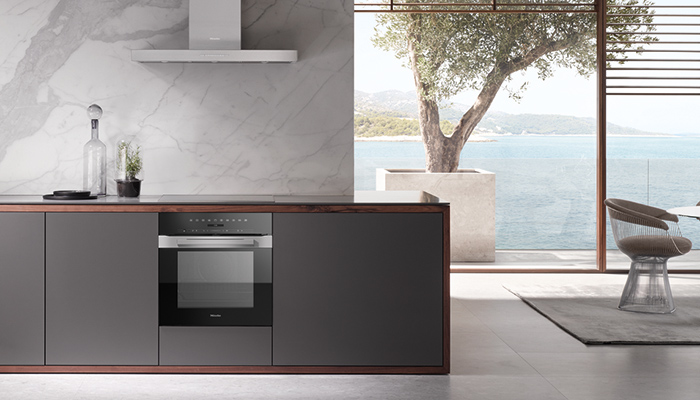 Willi Bruckbauer, founder of BORA, agrees that the current cost of living crisis is having an impact on consumer behaviour when it comes to cooking. "There is much greater awareness of the importance of choosing energy efficient appliances and shift towards living more sustainably and this has certainly been amplified by the current cost of living crisis. Technology that simplifies this, while allowing for professional cooking standards is therefore sought after among today's consumers. Technology is improving all the time and it is now possible to match eco-friendly kitchen appliances to suit a consumer's lifestyle. There doesn't need to be any compromise in performance or in design and energy efficient appliances are no longer the preserve of the very top end of the market."
"Energy efficiency in the home has been high up on consumer wish lists for a long time," reports Owain Harrison, country manager for Novy UK. "What this energy crisis will do over the long term is focus the minds of more consumers to act on these wishes, as opposed to ignoring them. For many years, kitchen designers and retailers have been at the coal face when it comes to positive messaging about cooking appliances. Thanks to them, there is huge awareness of the benefits of energy-saving technology. Walk into most showrooms and there will be an induction hob where retailers can demonstrate speed, safety and easy cleaning, whilst also explaining all the additional functions that do not come with any other hob type. Cooking with induction, there is limited energy wastage as the pan's base heats uniformly via inductors beneath the ceramic glass surface.
"Over the past five years, we have seen the rise in popularity of venting hobs, either with ventilation towers, like the Novy Panorama collection, or with downward matrix vents, like the Novy Easy PRO, which has an A rating for extraction. These combine the best of all worlds: energy efficient induction with powerful, yet efficient extraction and again, it is kitchen designers and retailers in showrooms that are leading the way by explaining the advantages of these dual-purpose appliances to consumers."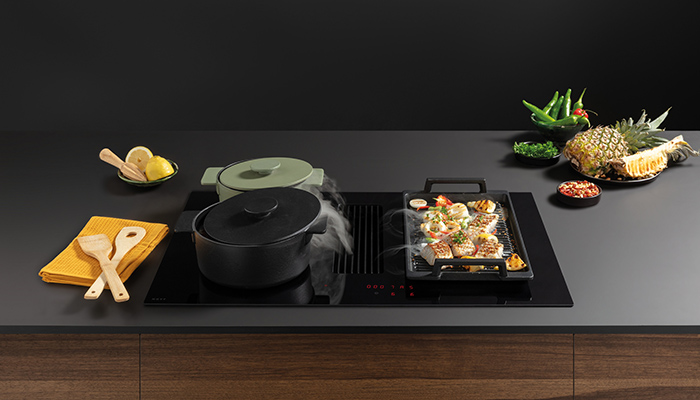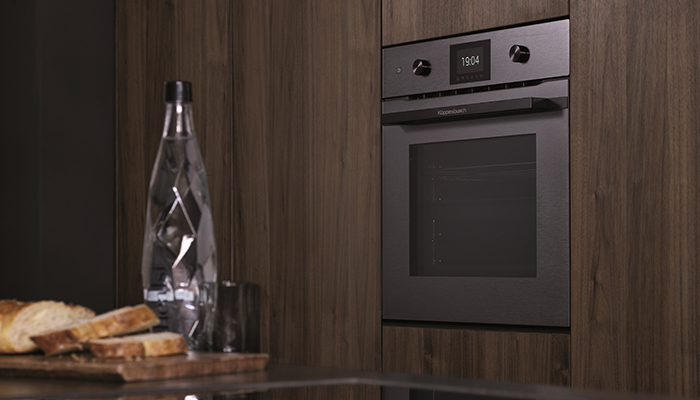 "Appliances continue to develop, and by their nature new technologies, materials and components go into making them more efficient," says John Davies, head of marketing for Smeg (UK). "Smeg has invested hugely in this area over the last 18 months, with one key development being in its built-in cooking ranges which have seen a £20m investment programme, from R&D to tech, and everything in between including new production lines. This investment has driven up efficiency, both of production, what it's producing – for example more efficient ovens – thanks to the ability to revisit components and how they work together. An excellent example of this is Smeg's Galileo platform with its better fan system for cooling, enhanced insulation, and also the technology on higher end models working together to improve efficiency in several ways. Models include Speedwave XL ovens combining oven with microwave, saving 40% on cooking time and space. Top of the range OmniChef models go a step further still, combining steam into the mix."