With 2024 just around the corner, home renovation and design platform Houzz has shared its top 8 design predictions for 2024, gleaned from its community of over 65million homeowners and 3million design professionals.
1. Elevated kitchens islands
Kitchen islands have become a mainstay in kitchen design, installed by 38% of kitchen renovators according to the 2023 Houzz UK Kitchen Trends Survey. Still, the trend for raising them on legs is a new twist that Houzz says it is beginning to see emerge. This can help make a bulky item appear lighter and slimmer, by allowing light underneath, and it continues the trend for homeowners wanting their kitchens to feel as carefully designed as other living spaces in the home with islands being treated as a valued piece of furniture.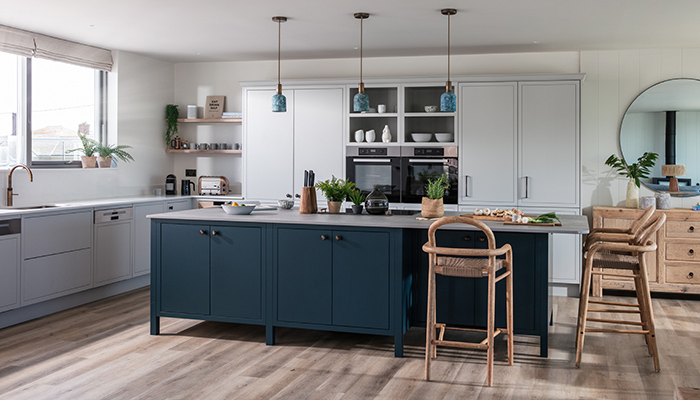 2. Autumnal colours
Last year Houzz predicted a shift from cool colours to a warmer palette, and they expect to see an evolution of this trend next year, with rich autumnal shades taking centre stage in 2024. Red, arguably the colour of the season during September's fashion weeks, is beginning to creep into interiors, with warm shades such as plum and burgundy making their way into kitchen and home designs on Houzz. Tones of ochre, terracotta and caramel were all spotted throughout this year's Decorex show and designers on Houzz continue to highlight the versatility of earthy green shades.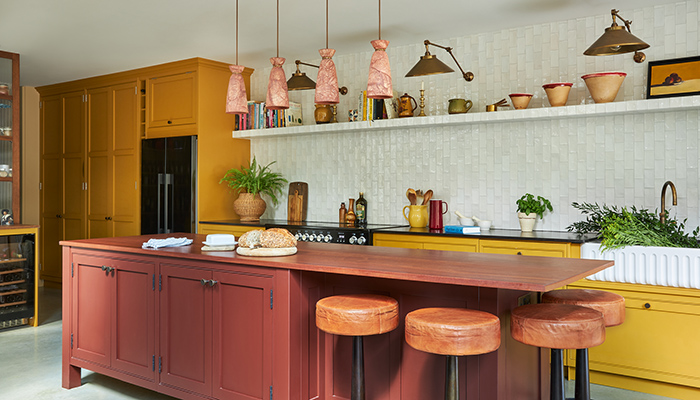 3. Brown-toned marble
Echoing the move into a richer colour palette, marble worktops and surfaces are set to feature more prominently in 2024, with dramatic, statement marbles taking the place of cooler-veined variants. These bold, brown and gold veined marbles pair beautifully with a rich, warm colour palette, and the Houzz team is seeing them crop up in more kitchen and bathroom designs.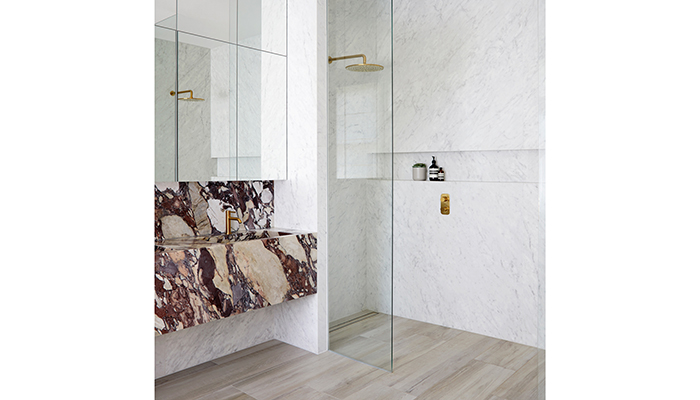 4. Traditional wall treatment
An interest in traditional materials and crafts has been growing for a while and this looks set to continue, with traditional wall treatments such as lime wash making a comeback. Increasingly spotted within the most-saved photos on Houzz, lime-based paints can create a timeless, relaxed finish as well as being an environmentally friendly choice.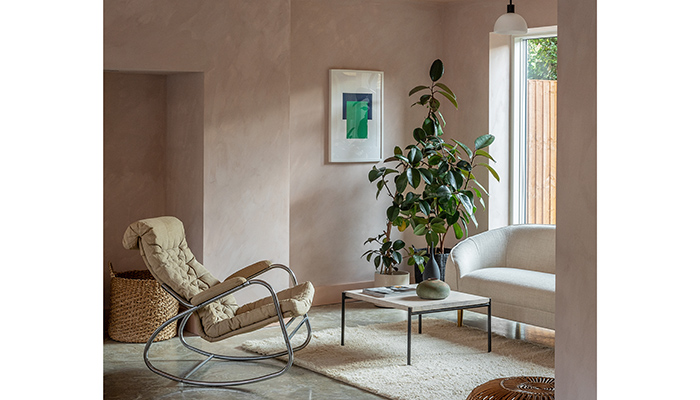 5. Stacked tile patterns
Conversely, when it comes to tiles, designers on Houzz are turning tradition on its head. The trend of stacking tiles vertically rather than in a traditional horizontal brick pattern looks set to continue into 2024. Designers on Houzz are using thinner subway-style tiles positioned in straight vertical lines rather than staggered as with a traditional brick pattern to create a quiet but impactful statement wall in bathrooms, kitchens and even living spaces.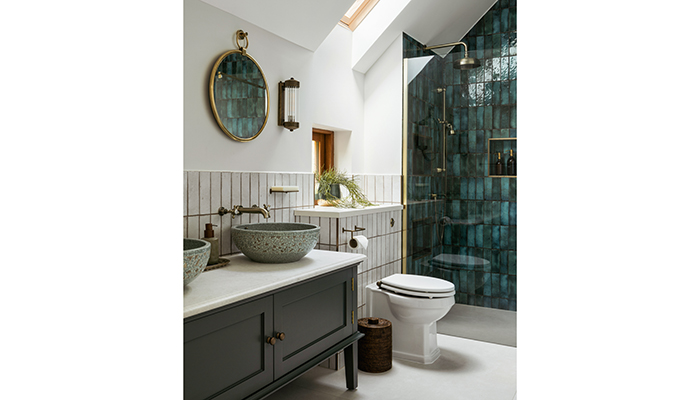 6. Bare Wood kitchens
Painted wooden kitchens have long been popular on Houzz, but an emerging trend of unpainted wooden cabinets is starting to creep in, with more examples on Houzz pointing the way to a rising trend. From warm oak to statement plywood, the trend is to show the grain of the wood and allow its warmth and beauty to shine through.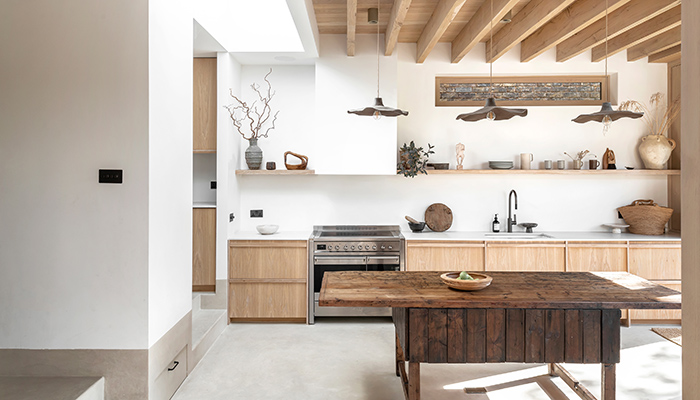 7. Creative lighting
Expect the unexpected when it comes to lighting. This year saw a growing interest in biodynamic lighting, and next year lighting is set to get even more bespoke. Houzz is seeing designers on get more experimental, from incorporating statement wall lights that are almost pieces of artwork, to using small portable lamps which can be moved from room to room or introducing well-planned lighting schemes that can be adapted throughout the day.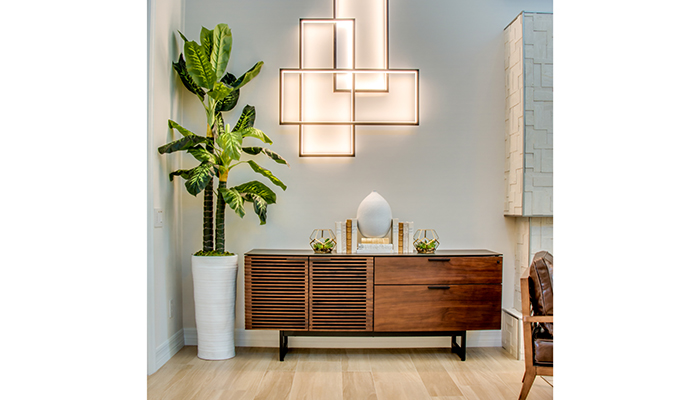 8. Naturescapes
Bringing nature into the home is an enduring trend but it looks set to become more literal next year, with designers on Houzz predicting that we will see large-scale wallpaper naturescapes introduced into designs. Tapping into the desire for a connection to the outside, large-scale wall designs allow the homeowner to immerse themselves fully in a natural setting, from a beach to a woodland.