Slimline dishwashers are not only compact – they provide all the functionality of a standard model and have the added bonus of using less water. Sally Smith assesses the advantages of the latest products on the market.
The trends for creating home bars, utility rooms and even a second 'back' kitchen are all still high on most homeowners' wishlists. Fitting a slimline dishwasher with all the functionality of a standard-sized model into all these more compact layouts can be the ideal solution for customers.
These more compact dishwasher models tend to be 45cm wide – 15cm narrower than a full-size model – and offer the same functionality as a 60cm version, with the only difference being that they have space for 10 place settings instead of the standard 14.
"Slimline dishwashers are ideal for those with smaller kitchens, or those who live in apartments and may be limited for space in the kitchen area or for those who live alone," explains Lucy Thomas, dishwasher manager at Miele. She adds: "It's a good idea for retailers to educate consumers and start by pointing out the environmental benefits of owning a dishwasher. Miele dishwashers are built with a professional pump, which uses just 6.5 litres of freshwater in the automatic programme – considerably less than filling a kitchen sink, which can use up to 25 litres."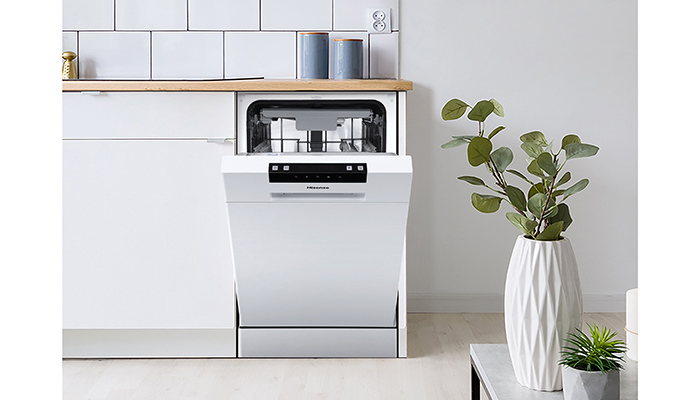 Matthew Glynn, product marketing manager for Hisense UK, says: "Our slimline dishwasher includes a half load function – perfect for those days when there's not many dishes to wash. The programme takes half the time, whilst using less energy and water than a standard wash and along with a hot water connection helps reduce programme length and electricity consumption."
Slimline models tend to use less water and power per load and offer ECO programmes. It's definitely worth pointing out to customers that although the ECO wash duration is longer than other cycles, it brings cost benefits as it runs on lower temperatures and uses less energy.
Glynn adds: "A lot of consumers will use the same programme every time they set off a cycle of the dishwasher, so by outlining the different programmes, consumers will be more aware of how they could be saving energy using more specific programmes such as ECO or half load. Whilst different programmes are outlined in the product manual, consumers are often time poor, so we'd advise that retailers give an explanation of programmes to consumers to help secure a sale."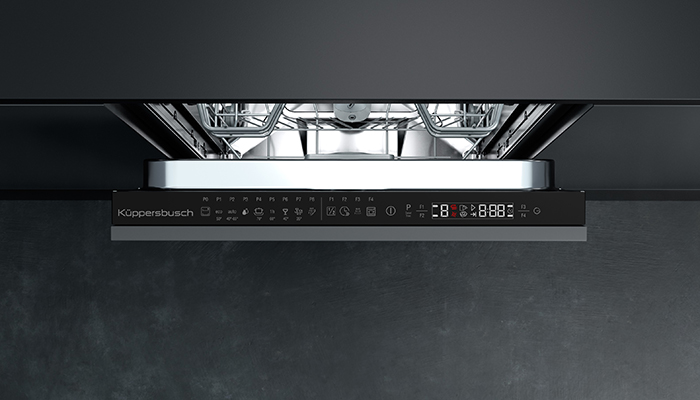 Bodie Kelay, MD of Küppersbusch Sales UK can definitely see the benefits for consumers. "It's important to focus on the versatility of the offering for a customer's lifestyle, whether they are looking at downsizing, adding one to a holiday home or a utility room space. In a smaller kitchen scheme, opting for a slimline dishwasher offers an opportunity to free up valuable space to incorporate additional organised storage solutions." He adds: "Retailers should also focus on the eco benefits of a compact model, including reduced water consumption and greater energy efficiency."
Connected slimline dishwashers using the latest smart technology is a key selling point and it's vital that retailers educate customers on the real benefits they can offer.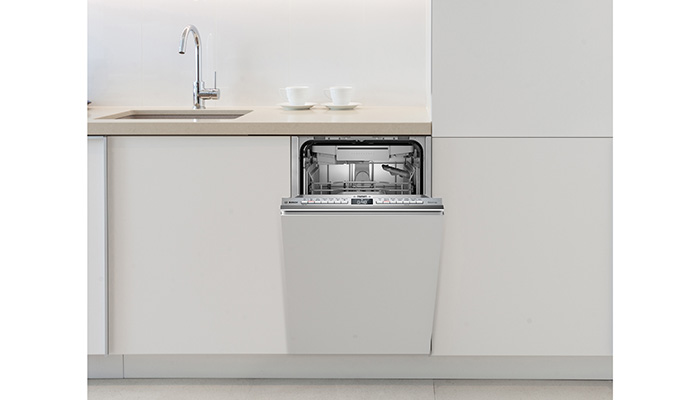 Koulla Henry, business unit head of dishwashers, BSH Home Appliances, explains: "A lot of customers are still sceptical about connected appliances, so by training staff to understand the key benefits of intelligent dishwashing features, they can better explain and demonstrate these benefits to customers first-hand. For example consumers can download additional programs via our Home Connect App, even with an entry-level model. This means they can access five programmes that they wouldn't have had otherwise, without paying extra for a more expensive model."
She adds that having a working slimline dishwasher in the showroom to demonstrate to customers while explaining the added benefits of a more compact version is a vital part in the selling process. "Displaying a slimline model on the shop floor loaded with various crockery, means customers can better visualise and understand the capacity of slimline dishwashers compared to standard 60cm models."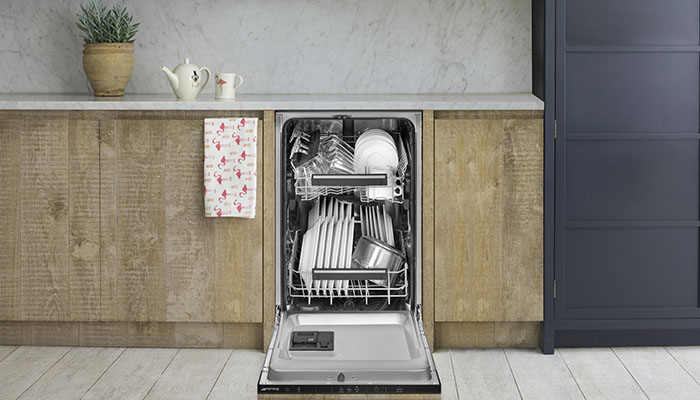 Matthew James, Smeg product manager, agrees. "The key is to display all unique selling points to the consumer for a seamless shopping experience," he says. "Displaying and demonstrating the slimline dishwasher to customers will allow them to see the benefits to investing in the compact appliance. This DI4522 also benefits from an inverter motor, making for reduced noise whilst in operation, particularly useful in small or open plan spaces."
A slimline dishwasher will save on energy and water per cycle compared to larger 60cm models and generally slimline models will have an Energy Rating of D or E and use around 9 litres per cycle on an ECO wash.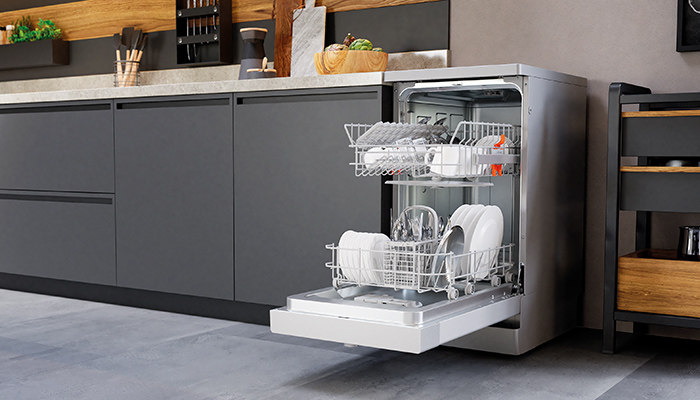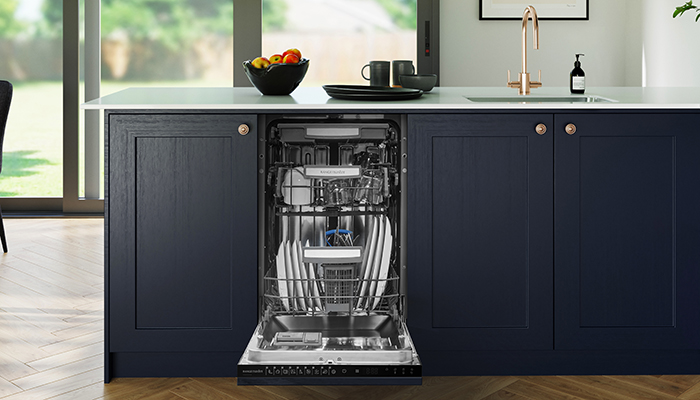 The latest slimline dishwashers use inverter motors that will ensure the appliance is quieter and more efficient than older models.
Robert Stein, product manager for appliances at Rangemaster, says: "Noise level is an important factor when it comes to dishwashers whatever the size. Regardless of whether a homeowner has a large, open-plan kitchen or compact apartment, they will know how disruptive a noisy appliance can be. Our Premium 45cm dishwasher has a maximum noise-level rating of 44dB, which also happens to be quieter than a normal conversation at around 60dB, ensuring a comfortable level is maintained."