Built-in ovens have gone professional, as consumers demand restaurant-style cooking at home – Sally Smith reveals how the latest products on the market offer a dazzling array of multiple functions in just one appliance.
It stands to reason that today's time-poor, multi-tasking consumers are asking more from their appliances. The days when all we wanted from our ovens was to heat or cook our food are long gone – now built-in ovens with smart features are on the rise, as are those with the added bonus of steam, microwave and hot-air functionality. Take the latest offering from BORA – the multi-award-winning BORA X BO, which combines an oven, steamer and extractor in one appliance, offering professional technology for private homes. Says BORA founder Willi Bruckbauer: "Professional-style cooking is on the increase in UK kitchens – the increased focus on cooking at home has been good news for oven sales."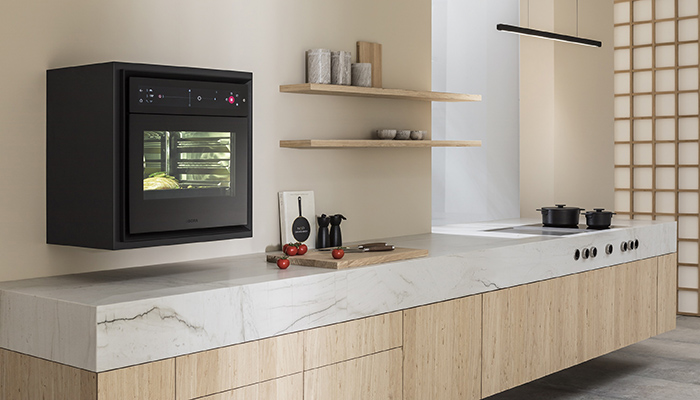 Richard Mackey, product manager at Smeg has seen a definite increase in ambitious home cooking since the pandemic. "Our latest SteamXL oven combines both microwave and traditional cooking so customers can become a chef in their own home. We also offer optional accessories across our oven ranges such as airfry and BBQ plates to help optimise the oven's usefulness in the kitchen space," he says.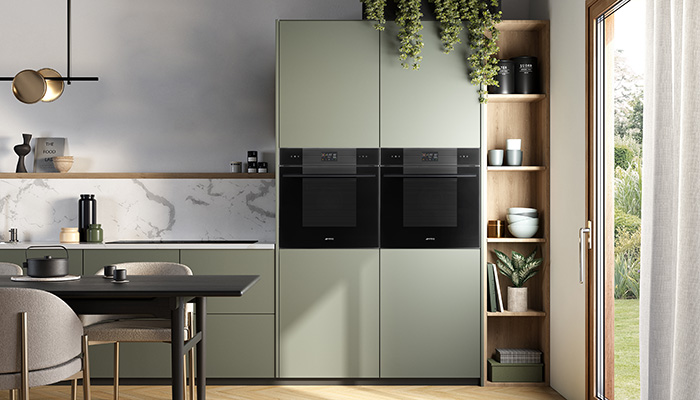 Tom Hopper, kitchens manager at Miele GB, agrees. "We've seen an increased demand for ovens that come with either a wired or wireless food probe and feature countdown timers so consumers feel more confident to cook meat, poultry and fish," he reveals.
Jo Jackson, product manager at Fisher & Paykel, has also noticed an increase in the number of people who seem to be looking for opportunities to experiment and be creative in the kitchen. "Customers are aiming to go from being a novice to an expert so the flexibility of timing and accuracy of temperature control ensure perfect, predictable results every time," he says. "We expect to see steam ovens become a staple appliance in the future kitchen."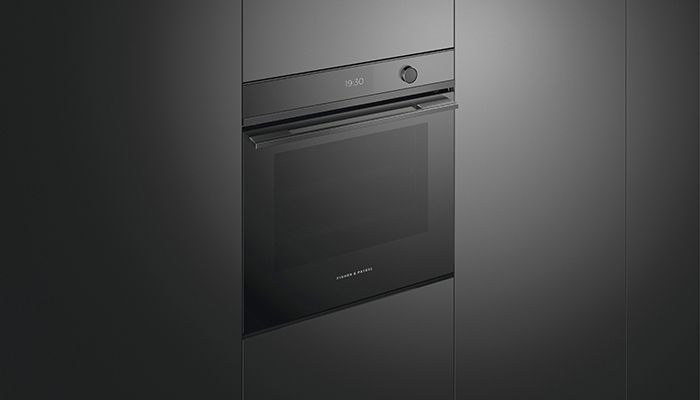 But it's not just that consumers want their oven to help them become a better cook – there are other priorities at play here too. Rangemaster recently commissioned a survey to determine how eating habits have changed in the last two years and 43% of respondents said they are now making healthier eating choices. "Nutritional cooking options such as steaming or sous vide are growing in popularity as appliances with these features are no longer exclusive to large, commercial kitchens," says Robert Stein, product manager for appliances at Rangemaster.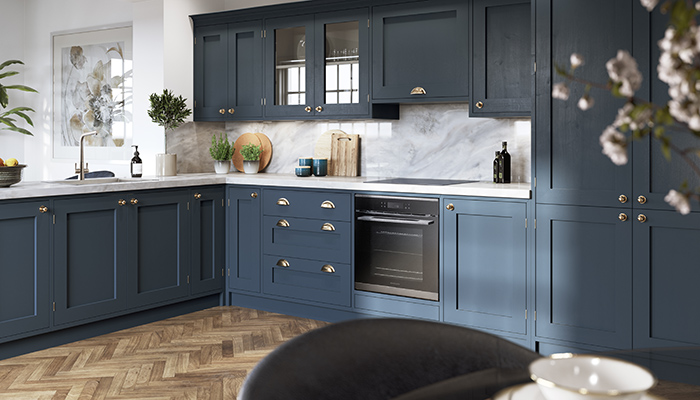 "Keen cooks want to know about the oven's programme options and health-conscious buyers need to be told about the benefits of steam cooking," says Maurizio Severgnini, MD at Bertazzoni UK. "For us at Bertazzoni discussing the ergonomic knobs, soft-close doors and hand-made elements makes us stand-out in a crowded market."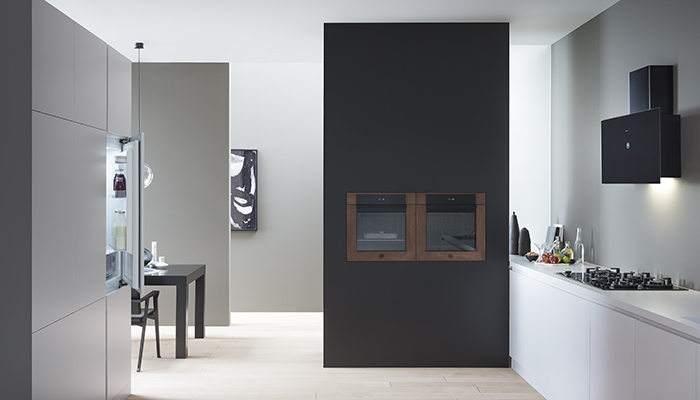 In addition, tech-savvy consumers are taking more time to do their research and are keen to test drive appliances before they buy. "In today's competitive retail climate it's vital to educate potential customers," says Bodie Kelay, MD of Küppersbusch Sales UK. "We'd always encourage our retailers to have a working appliance in the showroom to showcase the latest technology and functionality."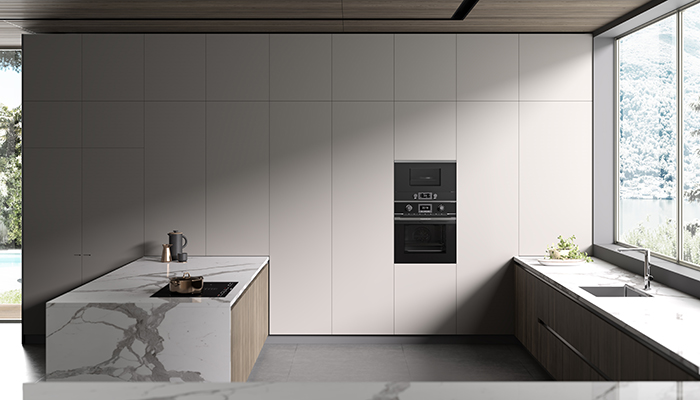 People are also looking for functionality that will help cut down on household bills. Cooking product manager at Haier Europe, Chris Grundy, says: "With the cost of energy soaring, this year our promotion will have a heavy focus on energy ratings as customers are prepared to spend a little more on more energy-efficient models that potentially offer a quicker return on investment of the lifecycle of the product."
But built-in ovens don't just have to be practical – they need to look good too, and this is a key consideration for many when they're contemplating making the investment. "Customers are looking for premium aesthetics and functionality that makes life easier such as automatic cooking and cleaning functions are important drivers behind built-in oven sales," says Jo Sargent, sales and marketing director at Franke UK.
Stuart Wilson, national account manager for Asko, agrees. "A high-quality finish and strong durability is important to consumers when designing a kitchen. We've also seen far more demand for darker coloured appliances – particularly black graphite and black steel – as we've seen customers move away from the more traditional steel look."